In Armonia retreat center, in Crete, we inspire you to take time off your regular life, to come to this sanctuary, designed to help you focus on your well being and to participate in a variety of uniquely designed retreats, which will guide you and support you in reconnecting to your innate wisdom and strength. 
In the fast paced world, we live in, the ability to attain inner peace and regain balance has become an absolute necessity. There are different roads to follow in order to achieve peacefulness; whether through a variety of exquisite well-being retreats, the relaxation or our wellness center,  the mindfulness of outdoor activities, or the feeling of nourishment that comes from having an organic meal in our restaurant. In Armonia Retreat Center, you may choose your own path to wellness and personal transformation.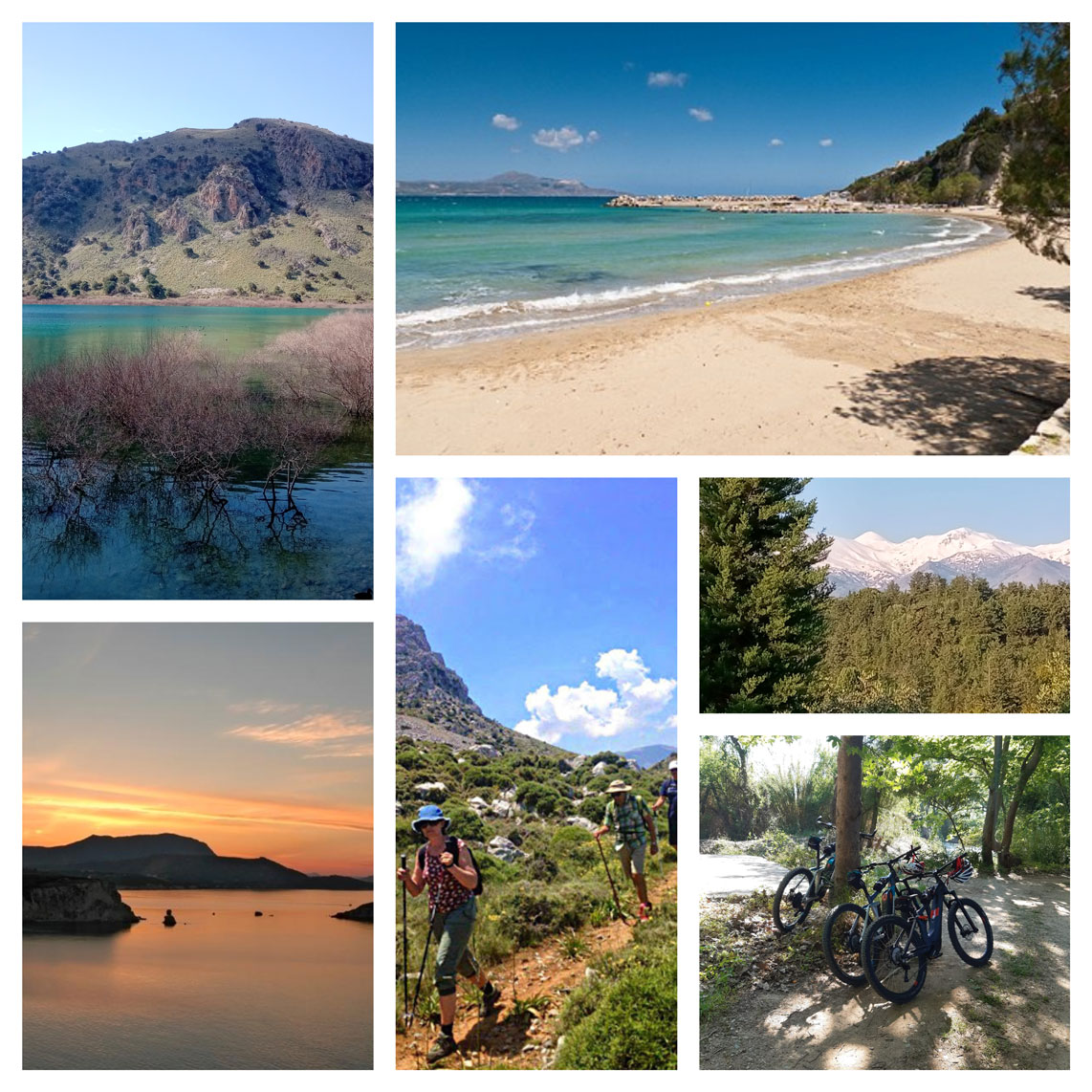 Discover something new every day by following senses. The area is ideal for outdoor action!

Walks and Hikes
From Douliana there is a wonderful track used by walkers, hikers and cyclists down the hillside to the beaches of Kalyves and Almyrida, the fabulous White Mountains (Lefka Ori) along the 3km track, make the scenery simply stunning.

Water Activities
The amazing Kournas Lake is close by and allows for beautiful swims in a peaceful atmosphere and infinite beauty. The Kalyves and Almyrida sandy beaches of the Mediteranean sea nearby provide a different sensation of swimming and the options of relaxation.

Mountain Bikes
The paths and trails around feel as if they were made especially for the chevron tires of mountain bikes.
Armonia cuisine is an assembly of cuisines from all over the world. We serve delicious dishes from the Greek, Indian, Israeli and fusion cuisines, all made from top quality fruits and vegetables grown in our garden, and on the rich Cretan earth, and high quality local products made in the farms around. 
Our kitchen offers both vegetarian and non-vegetarian menus.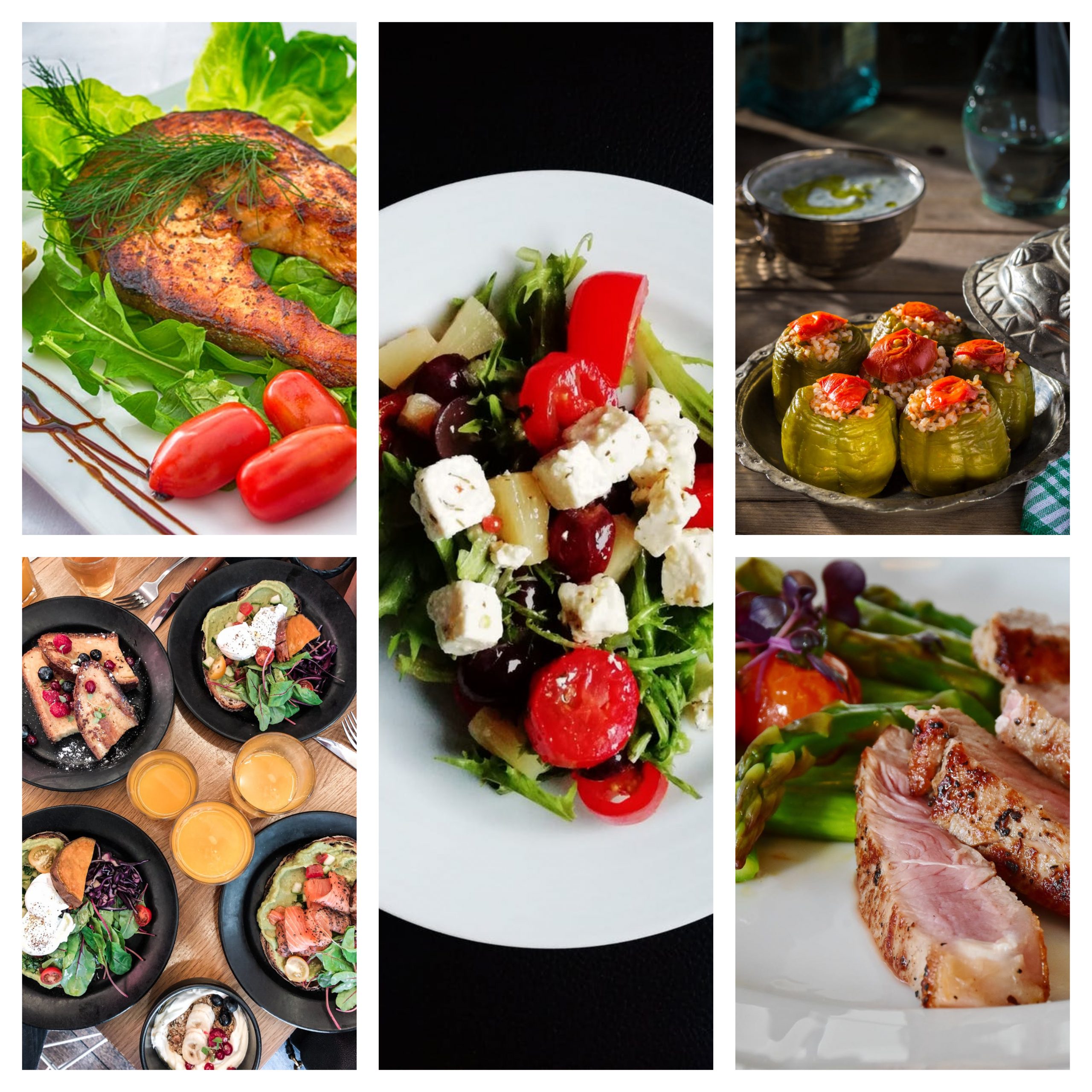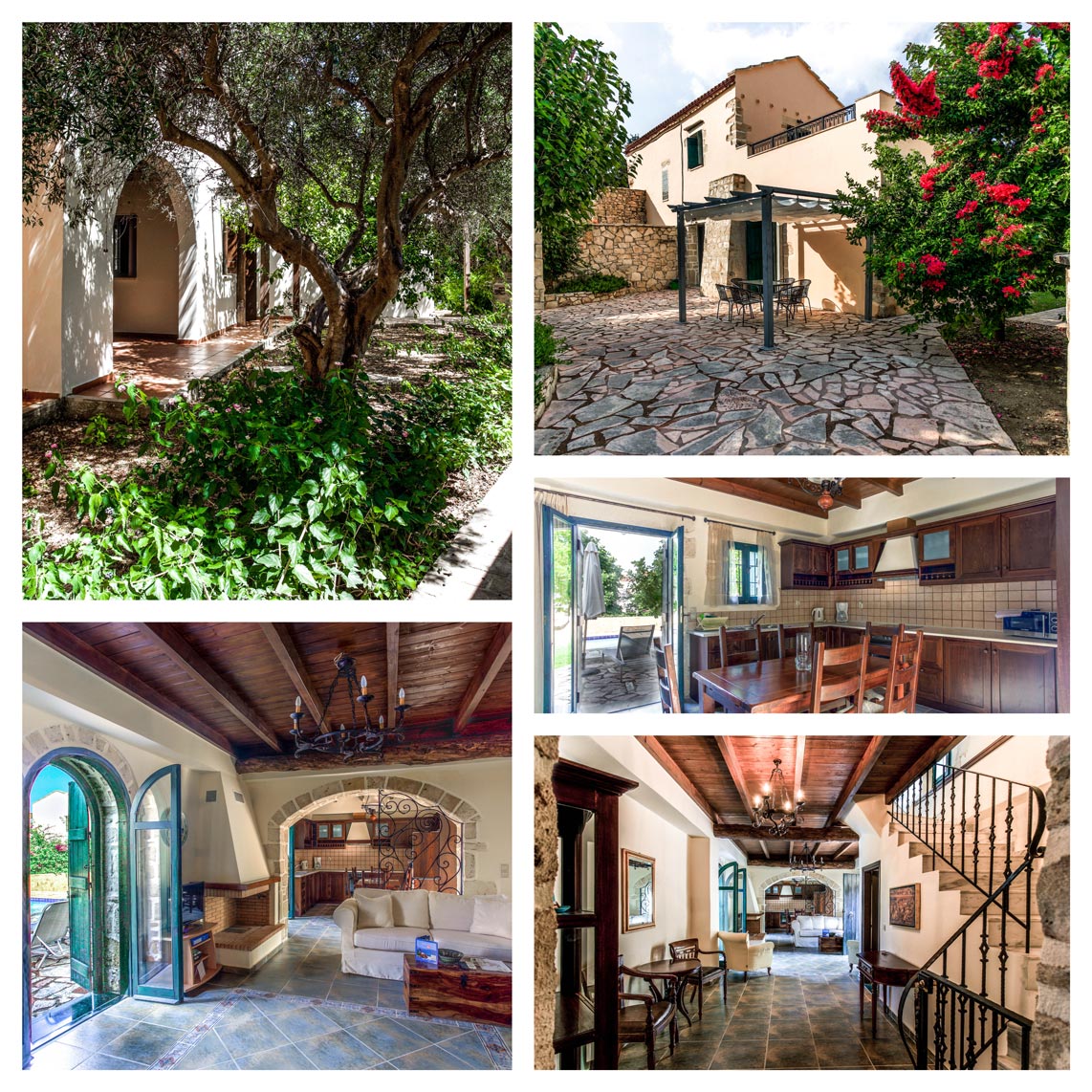 Douliana is declared a traditional settlement, a heritage site which retained the unchanged image of the past and the local character with respect to the area's tradition.
All the houses in Douliana, are traditional houses which were carefully renovated following strict preservation guidelines to meet modern standards.
Each house has a living room equipped with a dining table and chairs, sofa and armchairs, LCD TV and a DVD Player.
The kitchen is equipped with an oven, refrigerator and microwave.
The bedroom or bedrooms have double or single bed/s.
The pool and garden areas and some verandas are equipped with comfortable sun beds, sun umbrellas, tables & chairs.
There is an eco-friendly A/C in all rooms, fireplaces in all living rooms, electric water heaters and water pumps in every house, as well as a traditional outdoor BBQ & stone oven.
Douliana Village
The lovely village has a tiny church, traditional stone houses and dry stone walls encasing olive groves and carob trees. The whole area is very beautiful with tremendous views overlooking Souda Bay and the White Mountains.
For such a quiet, peaceful and tiny village there is a wide choice of places to eat and drink. A tiny rustic traditional Kafenion offers the thirsty traveller a variety of drinks including traditional Tsikoudia (Raki) and Ouzo.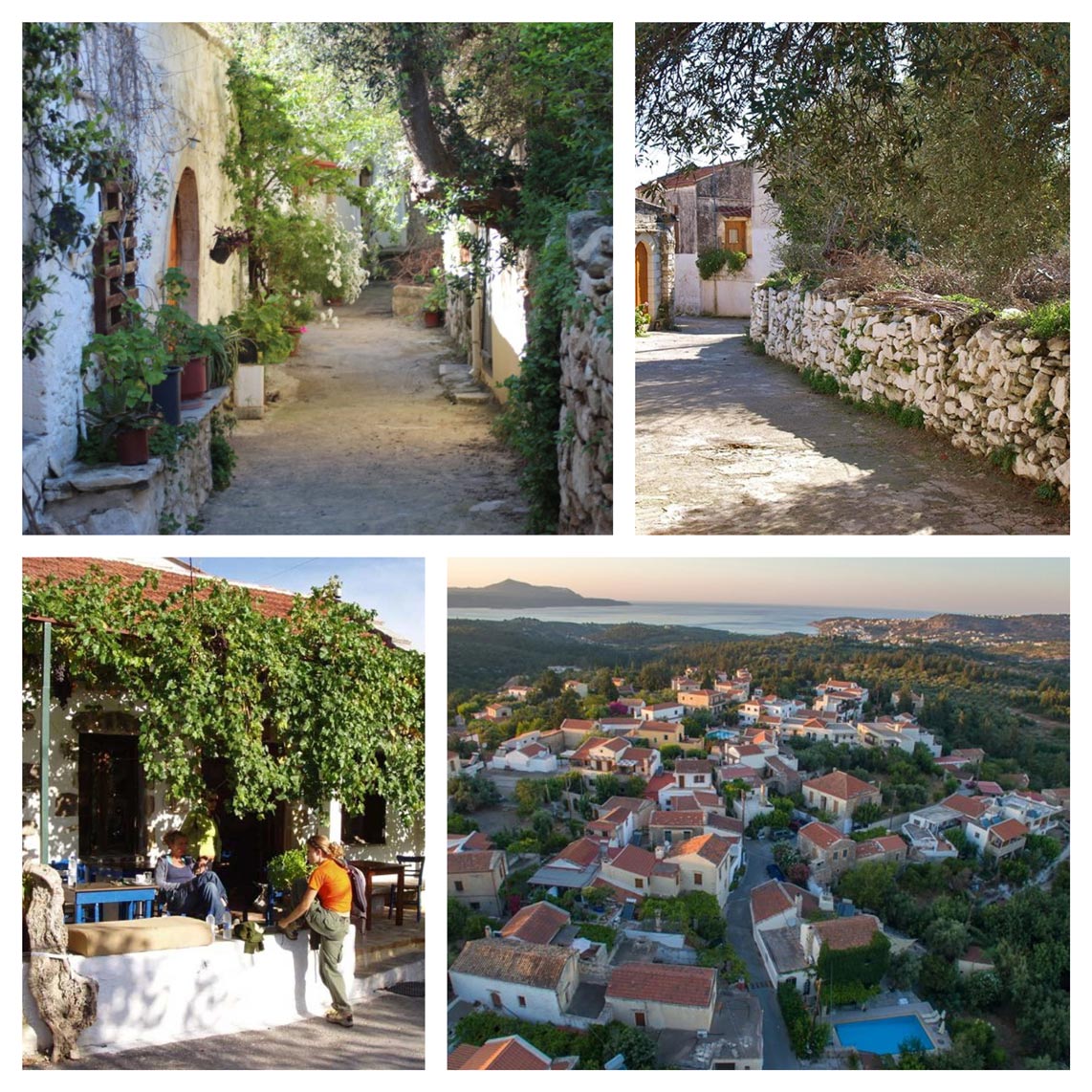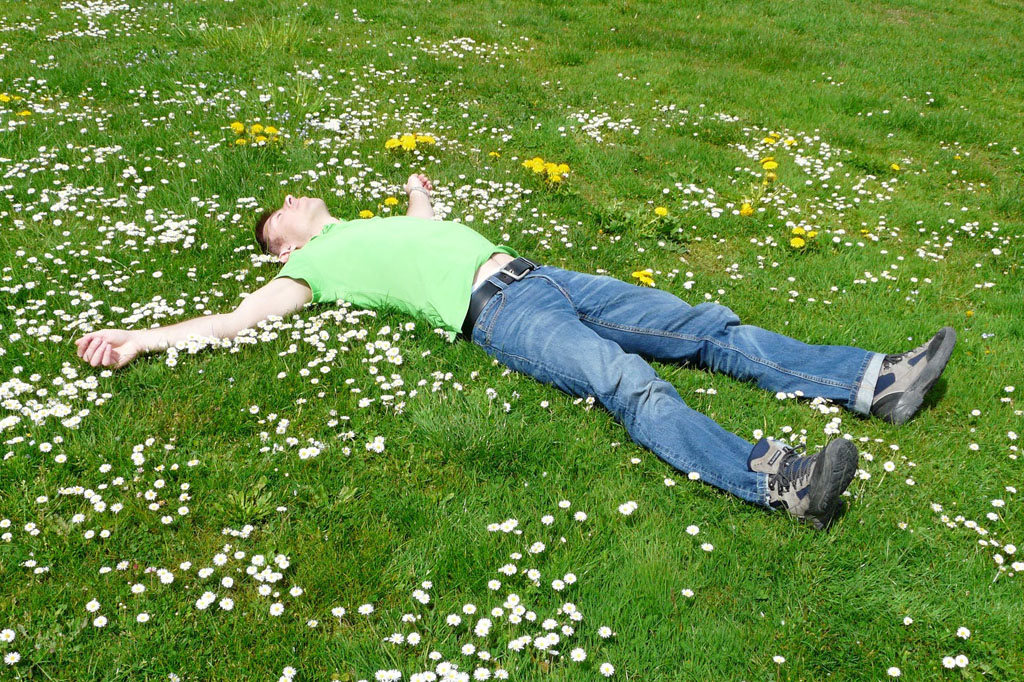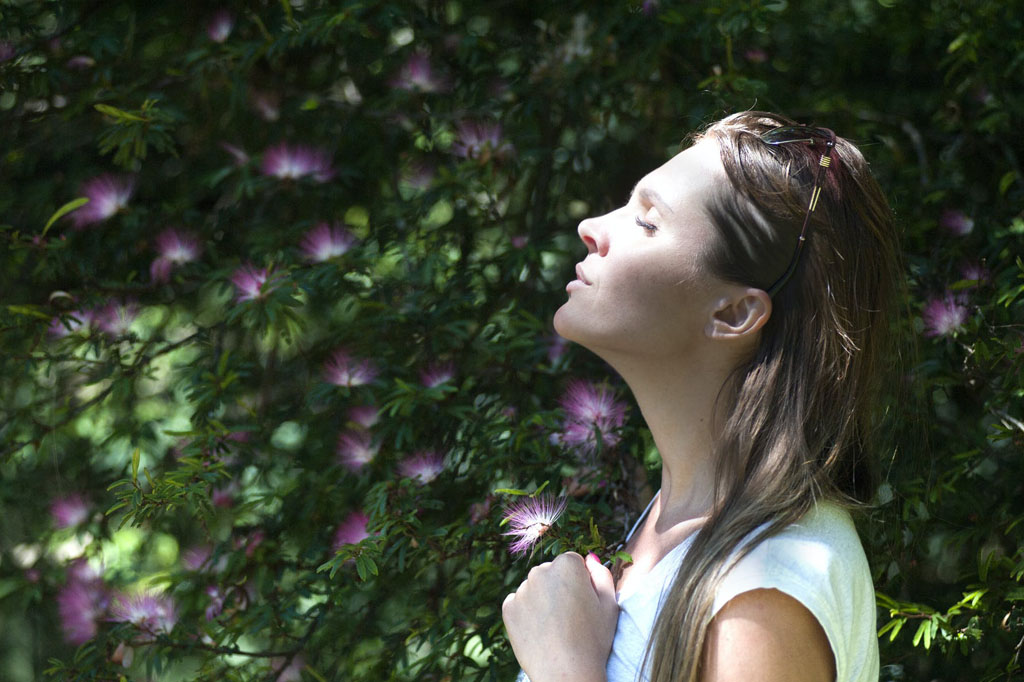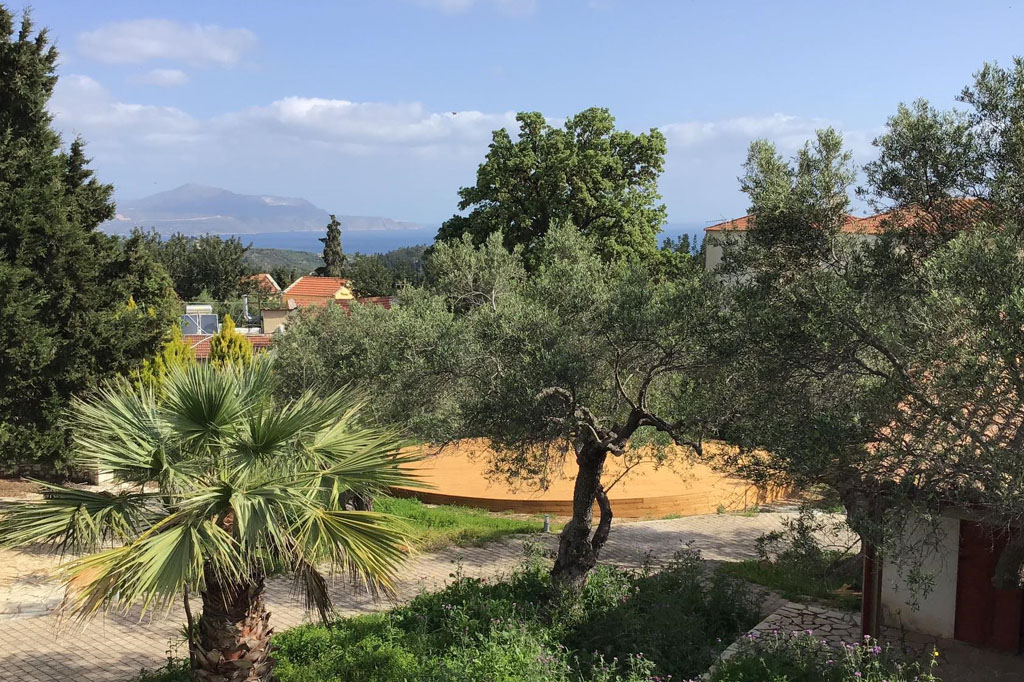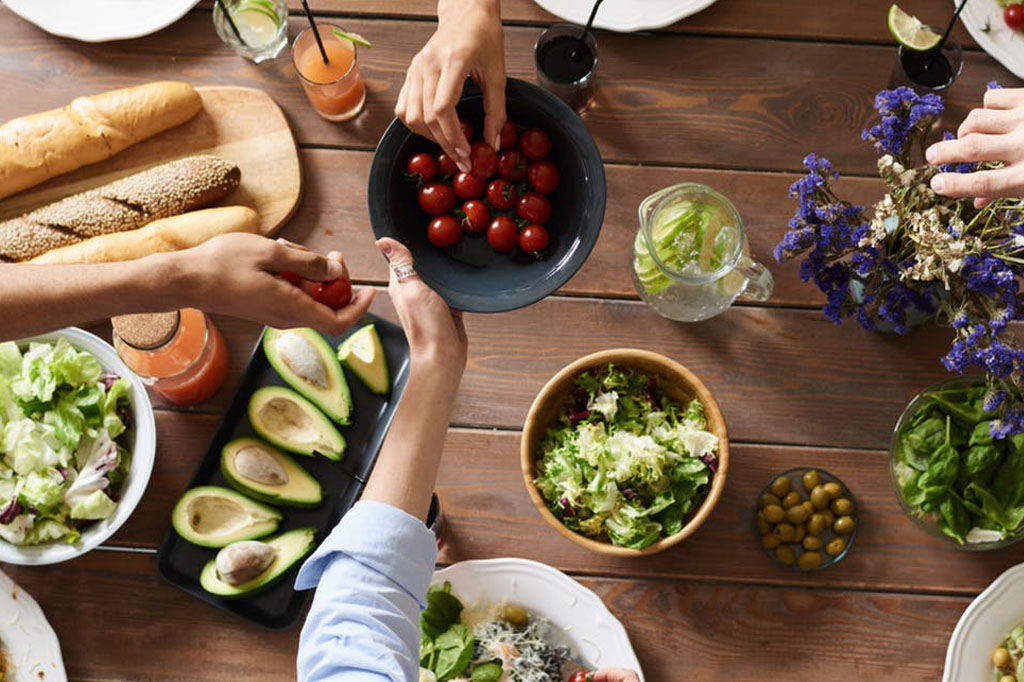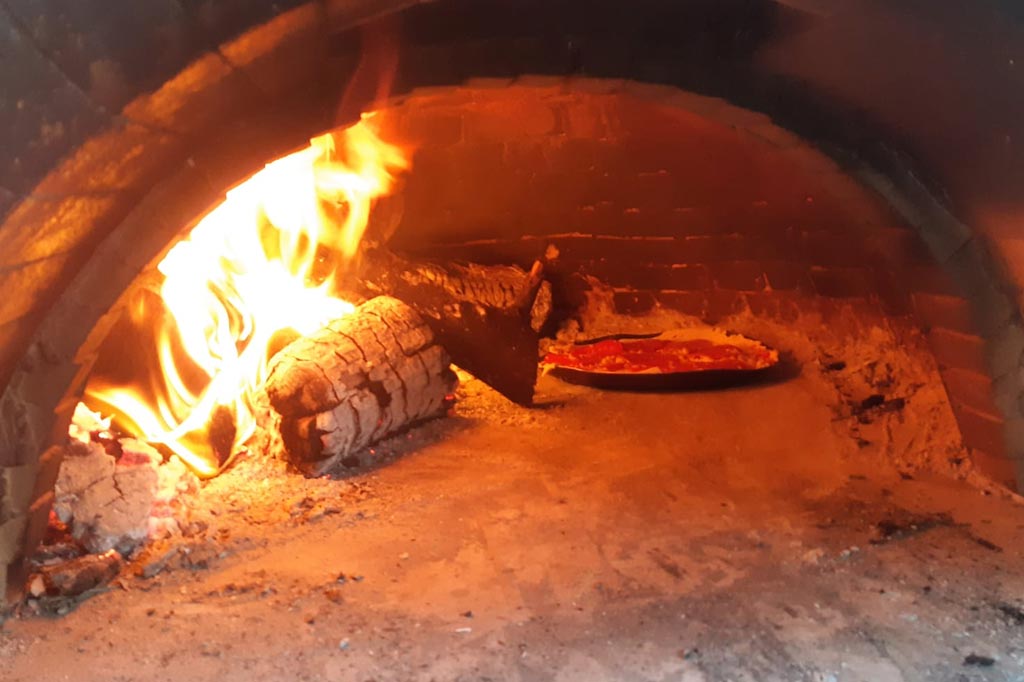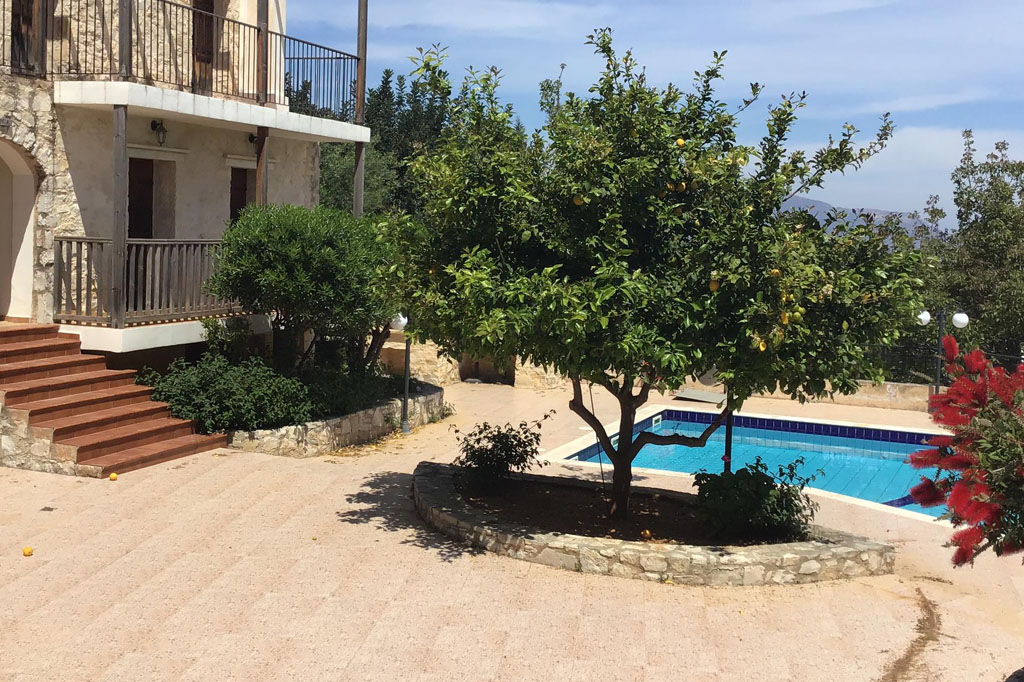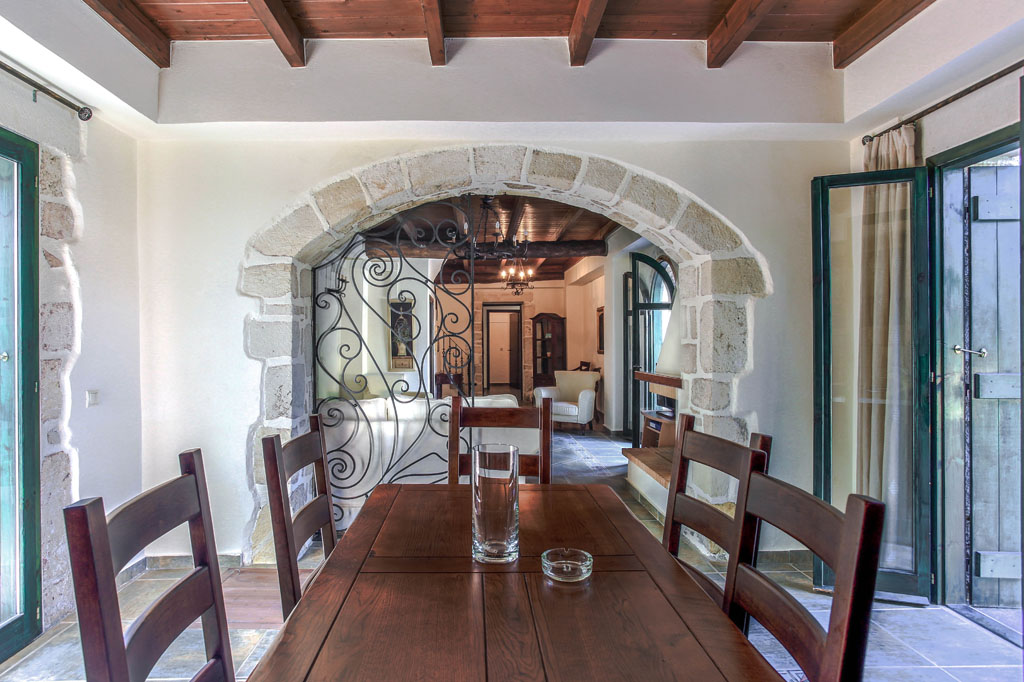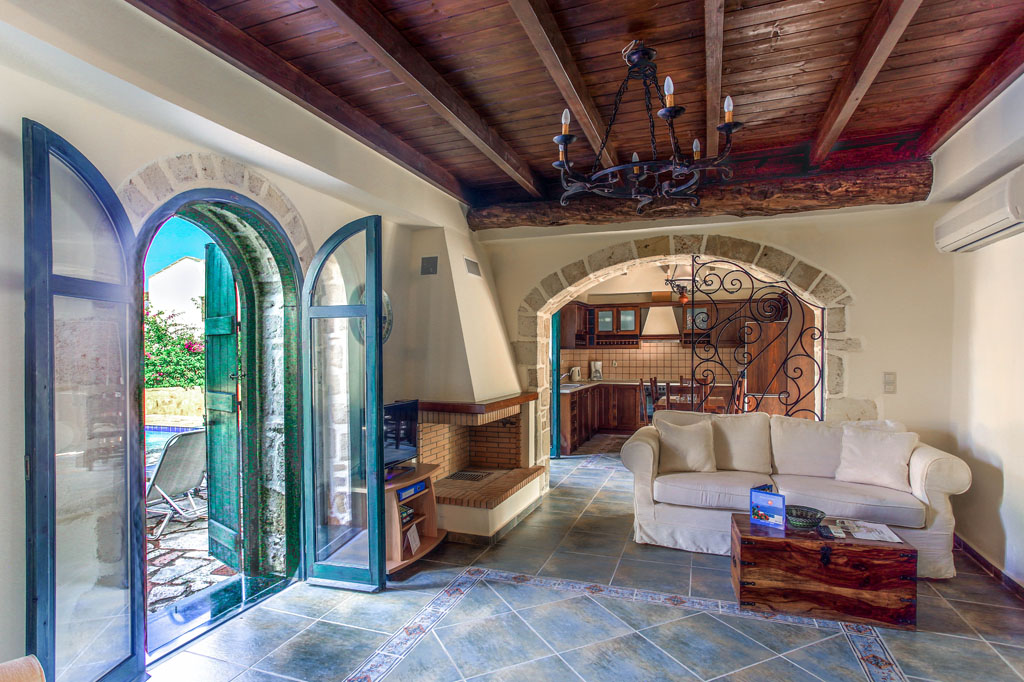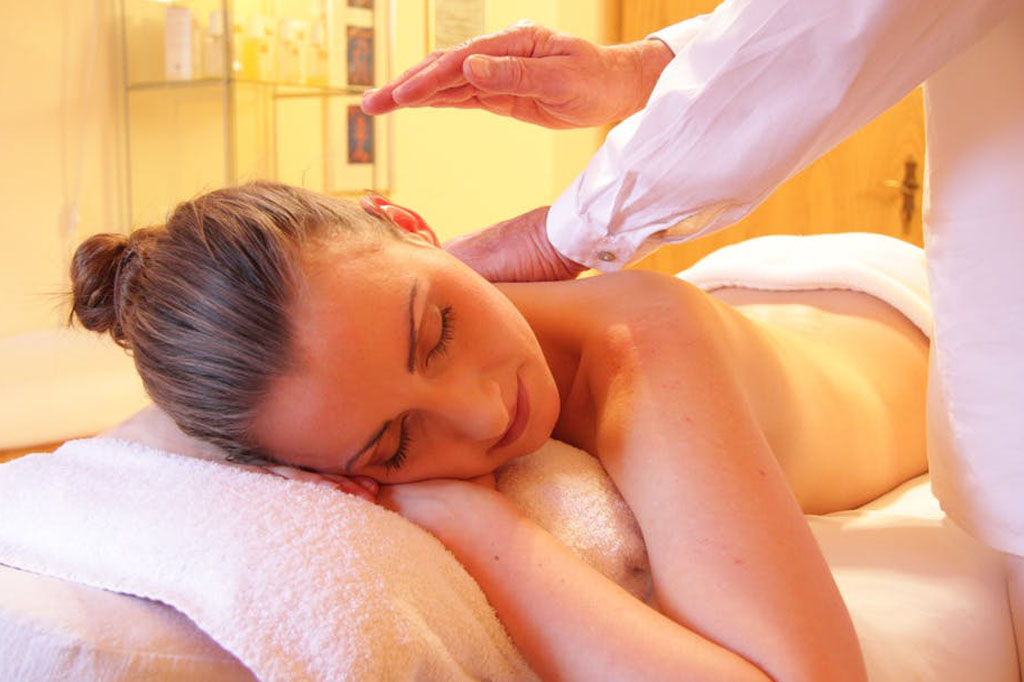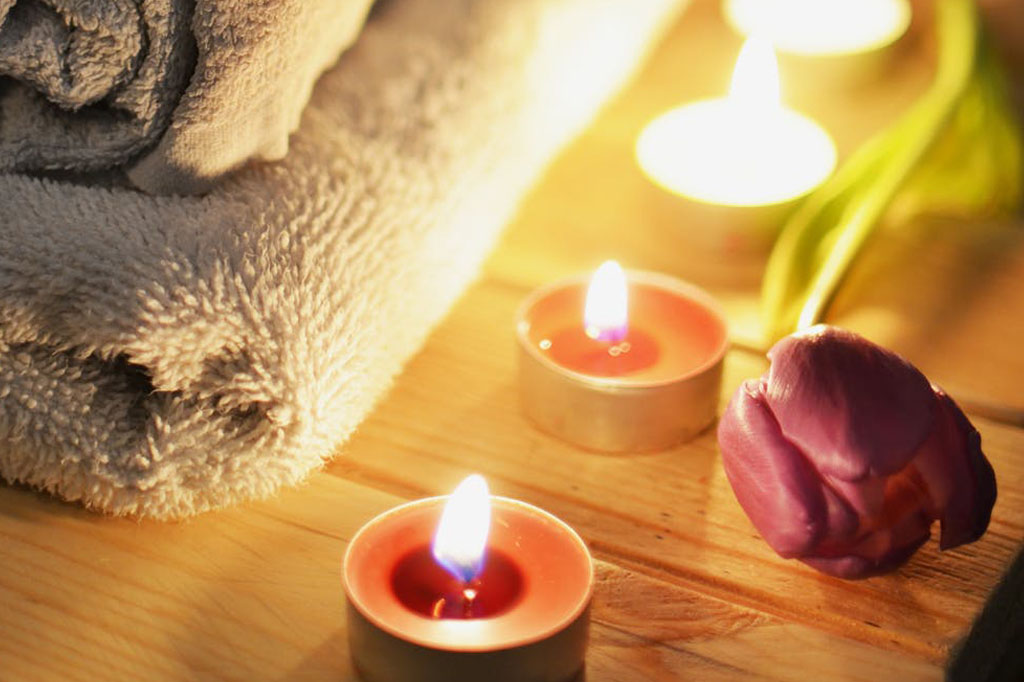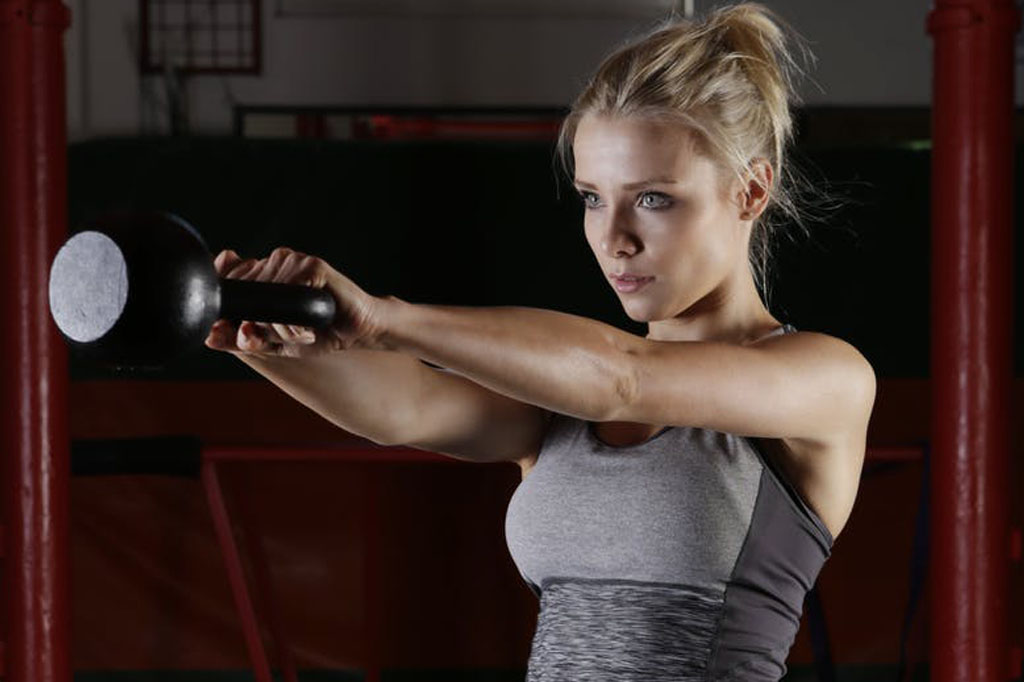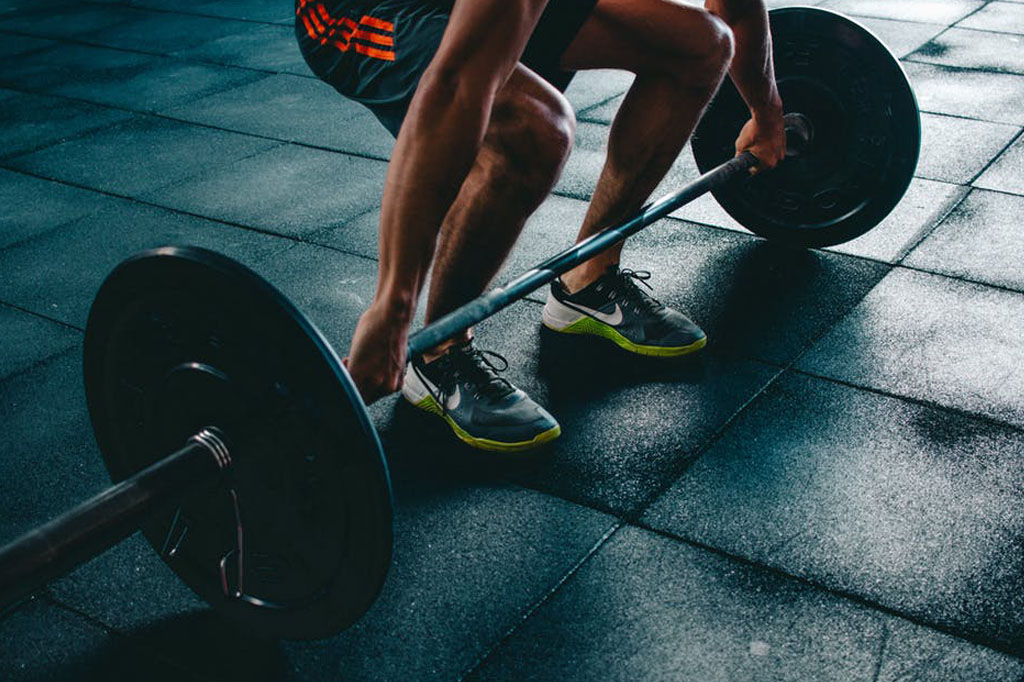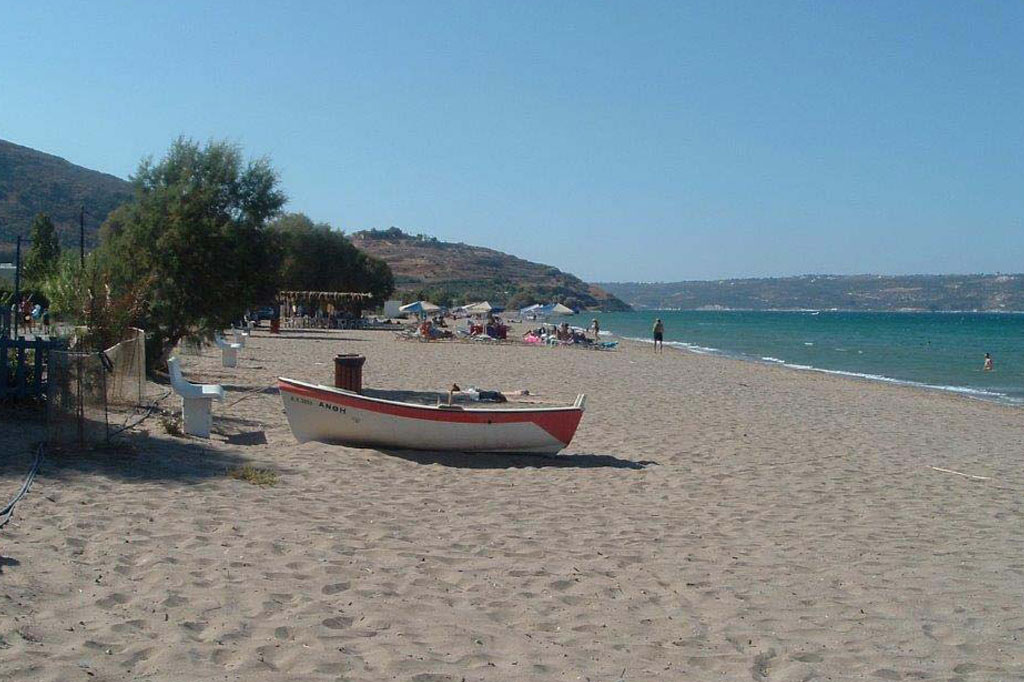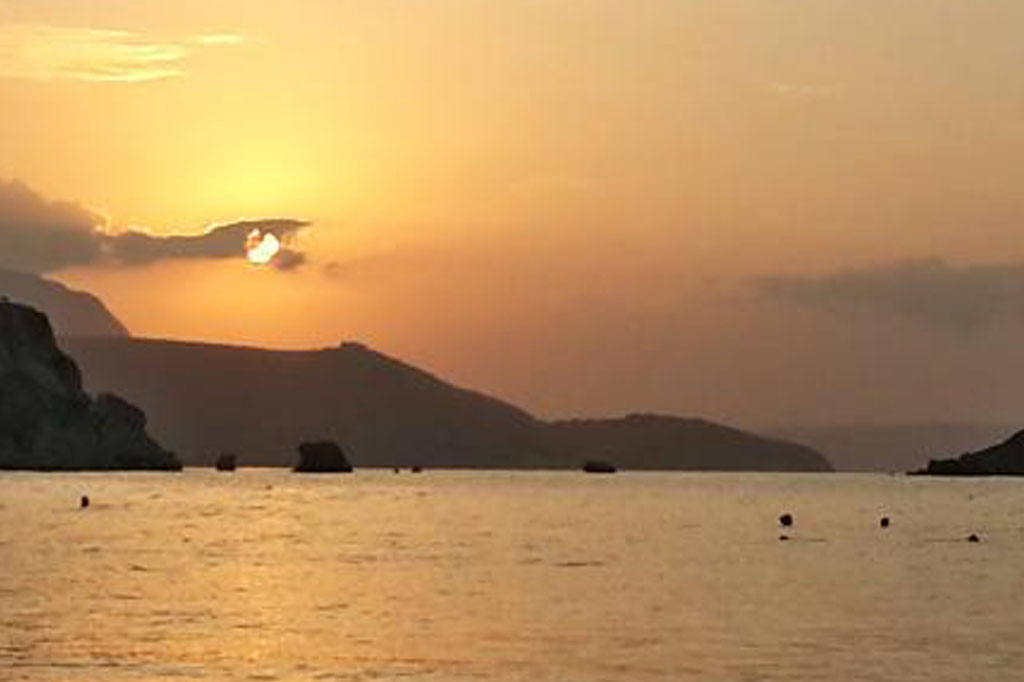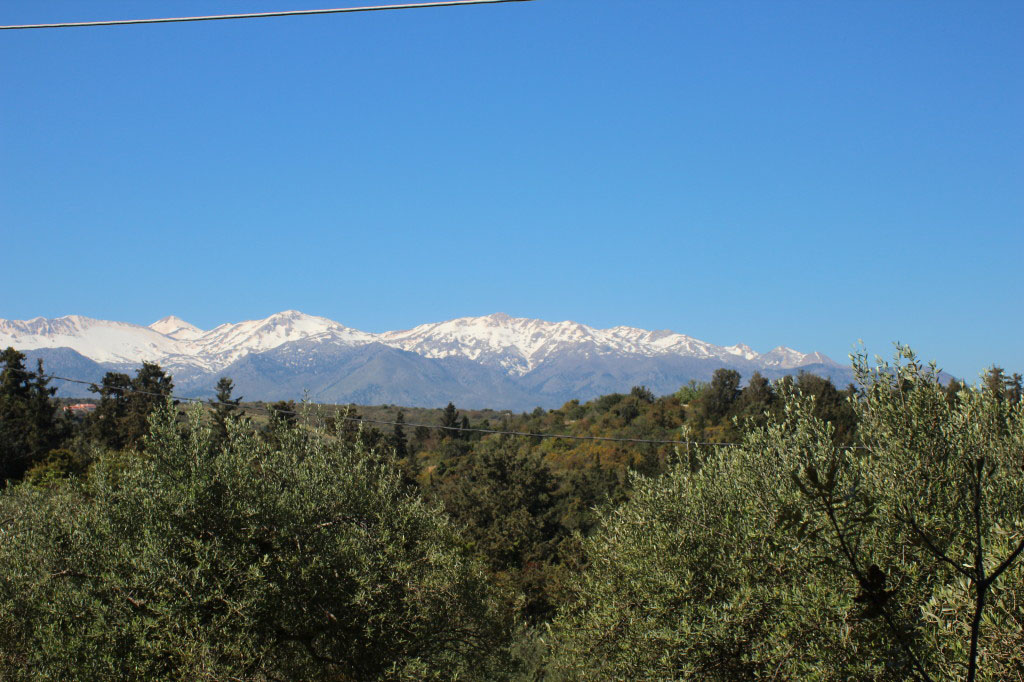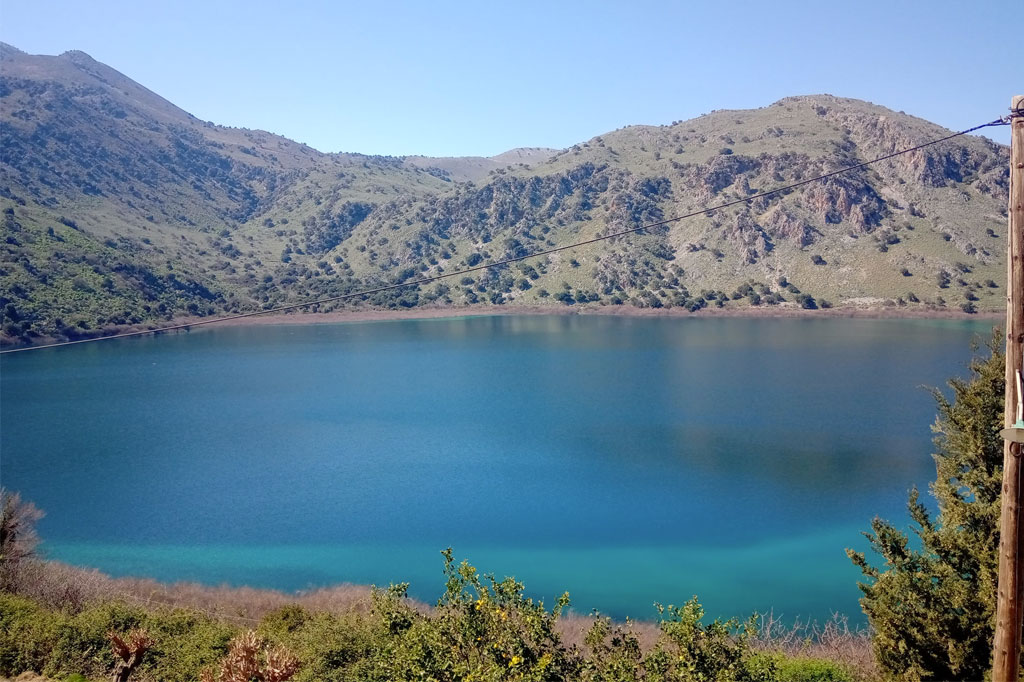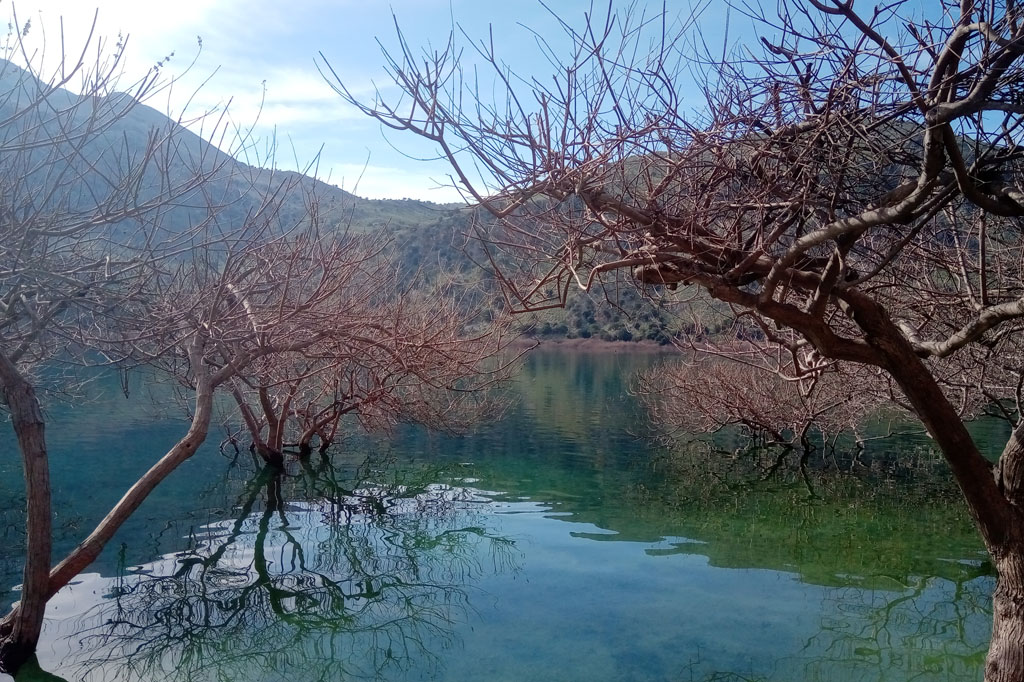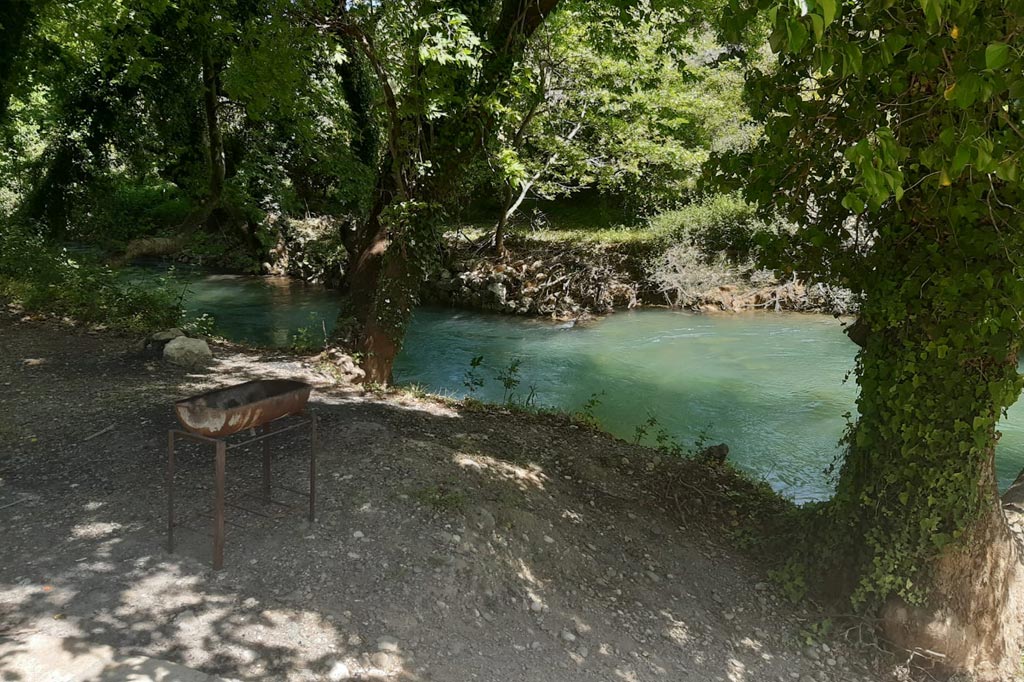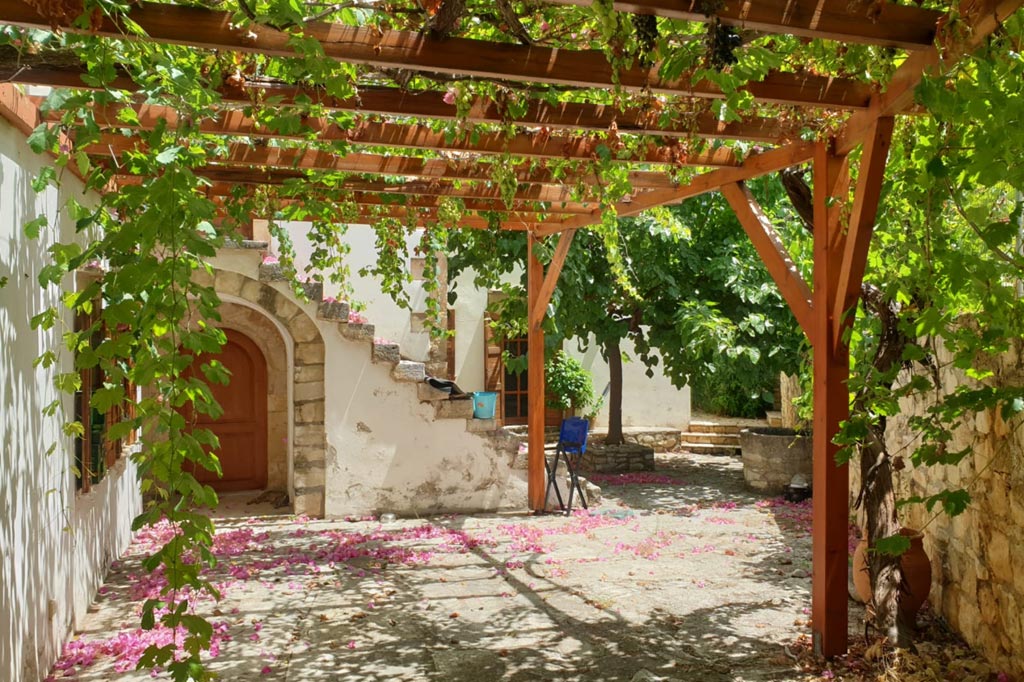 Armonia Retreat Center in Crete is located in a traditional Greek estate in the beautiful village of Douliana. It has spectacular views to the sea as well as to the snowy mountains.
Armonia Retreat Center offers both an indoor studio and an outdoor practice deck and is perfect for a variety of workshops and retreats such as Yoga, Martial Arts, Mindfulness, healing therapies, dance and movement and any group seminars and gatherings.
We live a very busy life, where most of our attention is occupied, usually, in our daily and mundane tasks and duties.

To go on a retreat is an exceptional opportunity to withdraw from the outside world and take a step into ourselves in order to reconnect to our powers and nourish ourselves with what can support our health and happiness.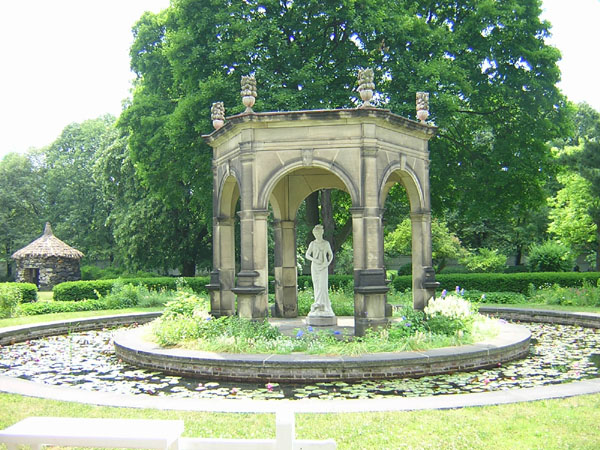 In the Greek mythology, Armonia was the  daughter of Ares and Aphrodite . A Greek Goddess of harmony and strength, responsible for cosmic balance, and for harmonising opposites.
Armonia resonates for us with Harmonia-Harmony and thus connects the Greek mythology to today's aspiration for health and balance.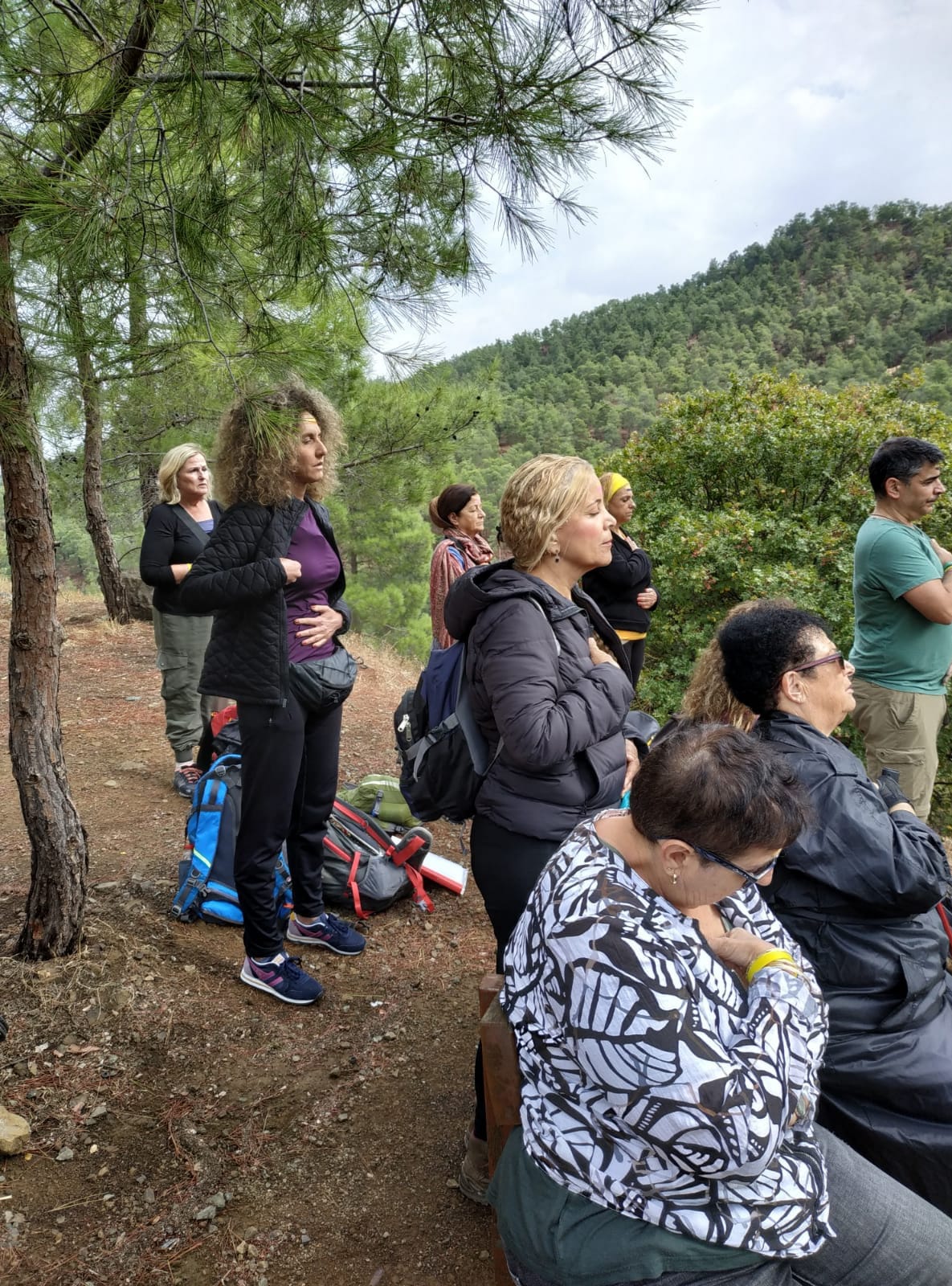 From 10 October
A Journey of the Heart ❤ for Renewal Starting 10.10.2021 Armonia, Douliana Village, Chania, Crete – Join us!* 💚🌈🙏🏼✨ , In this period of uncertainty, stress and change, you may be asking yourself: 'what is the best way to keep healthy? How can I stay calm, breathe, enjoy life and be happy?' If this rings true, or sounds familiar, then maybe it is the time to press pause, take some time out to reflect on your daily life, and possibly, look deeper. We invite you to join us on the next 'Journey of the Heart for Renewal' facilitated by Boaz Binyamini. Boaz's 'Heart Journeys' are all about renewal. They open us to explore our internal dialogues deep in nature, to see and reflect our true selves, our 'Tau' (way), in every stone, rock, uphill, mountain, tree, source of water and fresh wind.To feel these energies, take a pause and realise their significance and influence on our being. 🌾The Journey Essence: We have developed a program tailored to this period of uncertainty, that focuses on allowing us breathe, to find our center, our core and our true desires and needs in this dynamic time. It offers the possibility to let go of burdens, unnecessary thoughts, release body and soul, to learn techniques of the heart in in nature. To restore health and well-being. When we are connected to nature and our heart is open, we can experience the passion of life in the most powerful environment to receive the essence and simplicity of life. 🗺️Where? We will stay at Armonia, a purpose built, beautifully renovated retreat centre in the picturesque mountain village of Douliana, West Crete. Formally an old farm, set in four acres of land, it offers a sanctuary, a place of repose and rest, friendship and warmth. Named after the daughter of Eros and Aphrodite, it symbolizes the balance between strength and peace, offering us the door to find our harmony in life. In the arms of this space, we can experience the essence of Greek culture, its pace, it's diet, and most importantly, its heart… 'filoxenia', friendship to strangers. ⏳When? We start in October 10th, 2021. You can choose a short journey (3 days minimum) , 7 days, or a longer one (up to 21 days) – your choice. We offer possibilities to extend your stay after your chosen period has passed, flexible to changes, especially in this dynamic time. 🤔Is it right for you? Just ask yourself: Am I ready to press pause, fall in love with life again? This journey is delivered by a team of conscious teachers (who speak English). Led by Boaz, who is an expert facilitator, who combines nature and hiking with deep conscious processes, it is augmented with local practitioners who bring their energy and skills in the domains of yoga, art, movement, dance, breathing, contact and sound. We will hike and travel in the wild and natural Cretan landscape. We will embrace the land and accept the energy of the earth, the olive groves, the water; sea, rivers and lakes. 🦋Sounds intriguing? 💫 Do you feel an inner call to join our journey of the heart? 💌Contact us for more details and registration via messenger.
More Info
Throughout the years, we participated regularly, in many retreats, practicing and experiencing a variety of subjects and methods. With this experience, we believe we know what is needed to support an excellent retreat, and so we decided to build Armonia and make it flexible and easy to adjust, as much as possible, to the instructor's unique needs in different areas of practice. 
Our personal goal is to support the global movement of experiencing personal growth. We love the experience of creating relationships with the global community of people interested in these learning experiences.
Another special character of Armonia, is that it has the best conditions for a winter retreat. The combination of the floor heating of the studio and the house, the fireplace in the living room, the sauna, and the snowy mountains view from the garden,  with the moderate Cretan winter, makes this place perfect to retreat to during the cold European winter.
What we provide in Armonia
Unnamed Road, Douliana 730 08
Crete, Greece
+306994751699