Beauty, Serenity and Playfulness
In addition to the main site that can accommodate 14 people, there are two adjacent villas to our property that can accommodate up to 8 people (so in total we can host up to 22 people). Each villa has two bedrooms (one twin and one double) with ensuit bathrooms. You can hire one or both of these villas additionally to Armonia depending on the number of people and the needs of your group. Furthermore there are more accommodation options nearby for people who don't like shared arrangements. Get in touch with us for more details.
Our well-equipped modern kitchen comprises of a gas stove, two fridges, electric oven and dishwasher.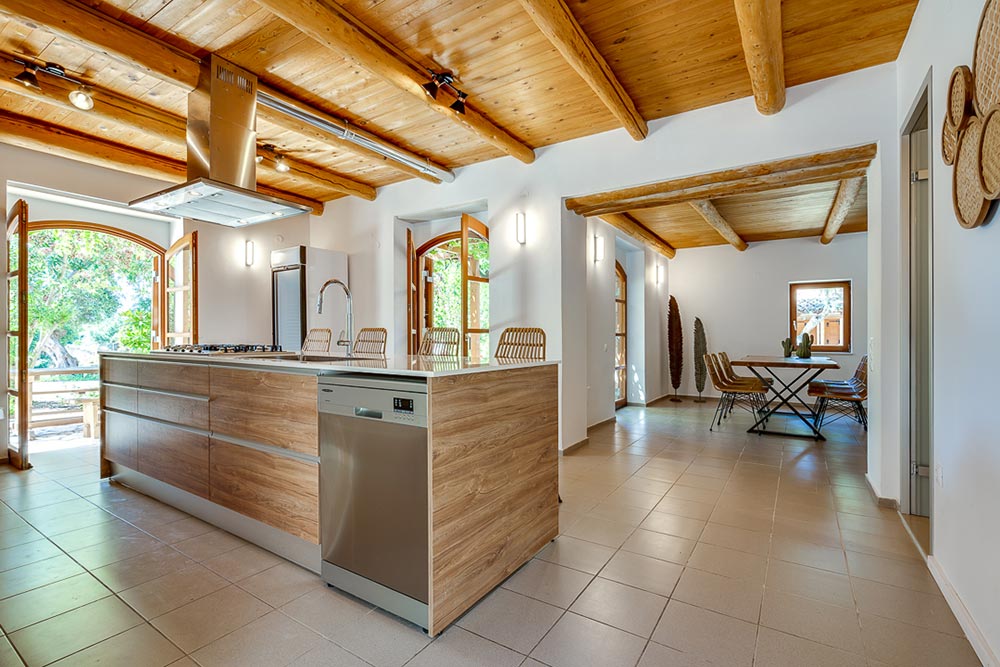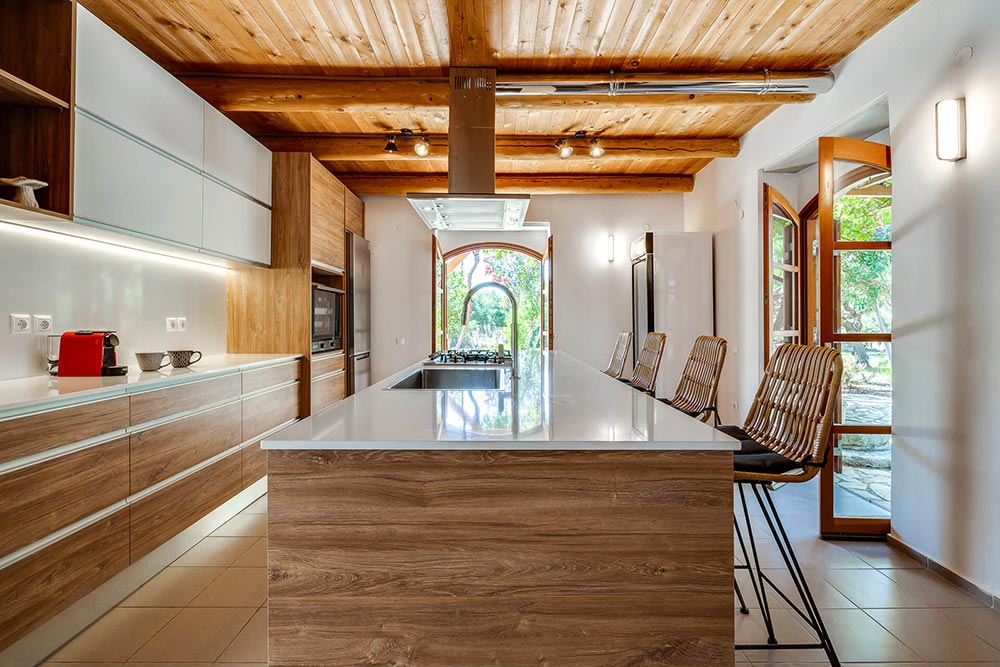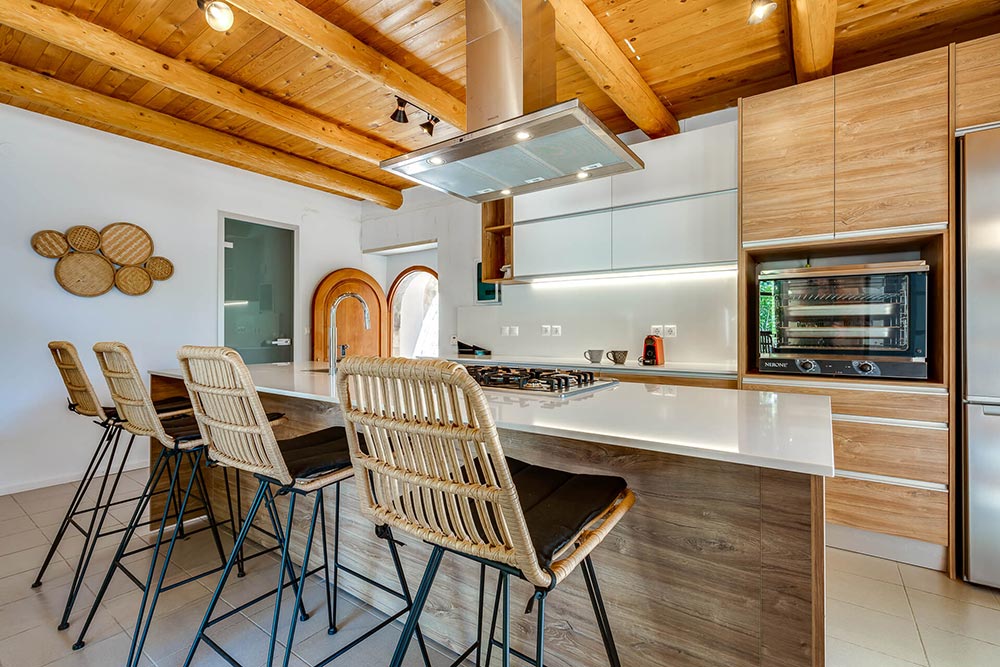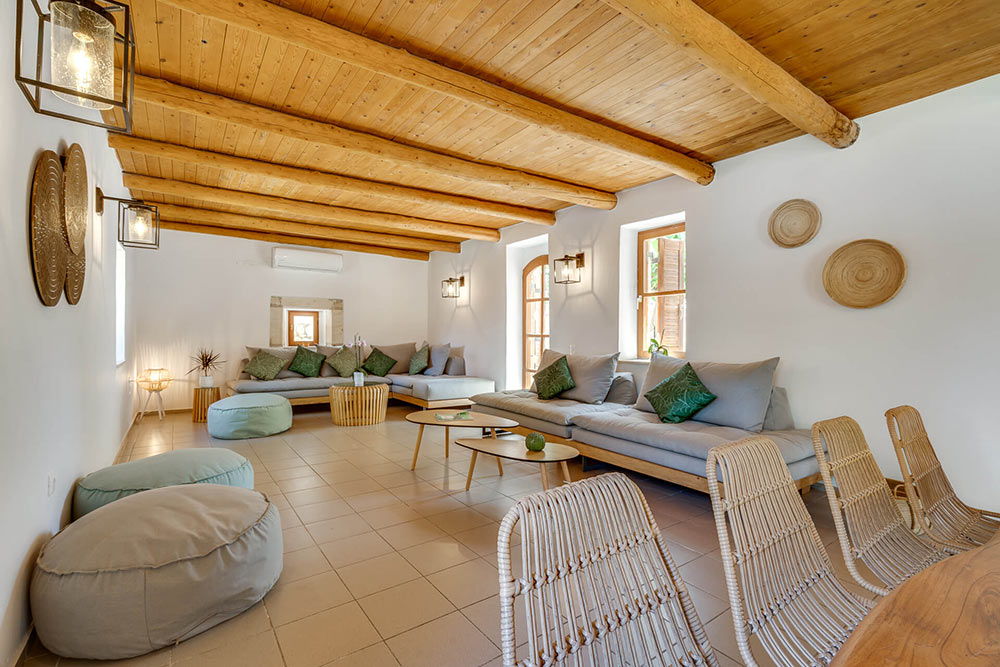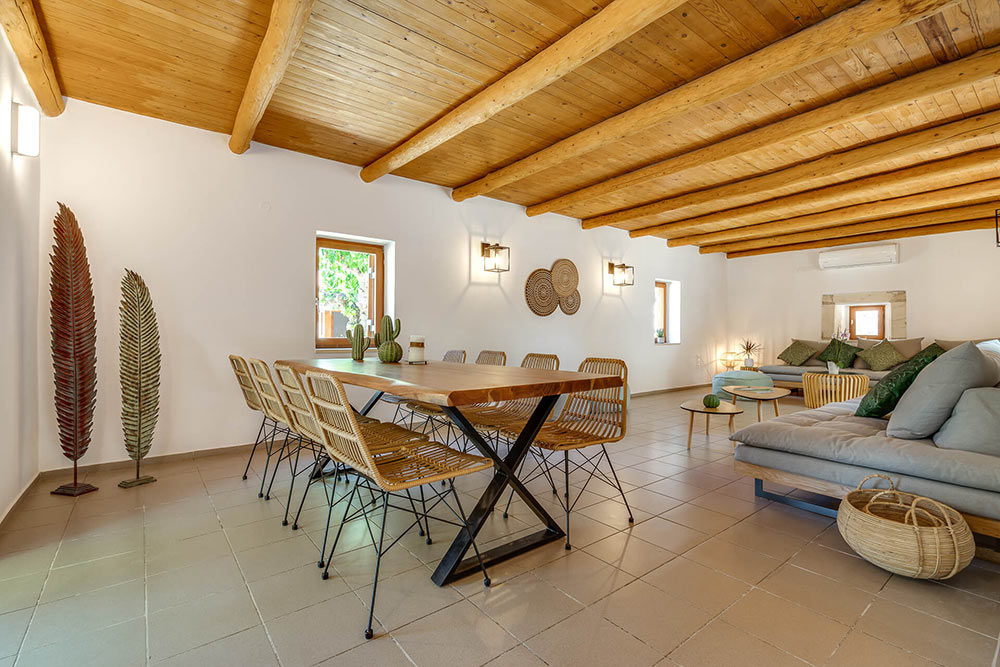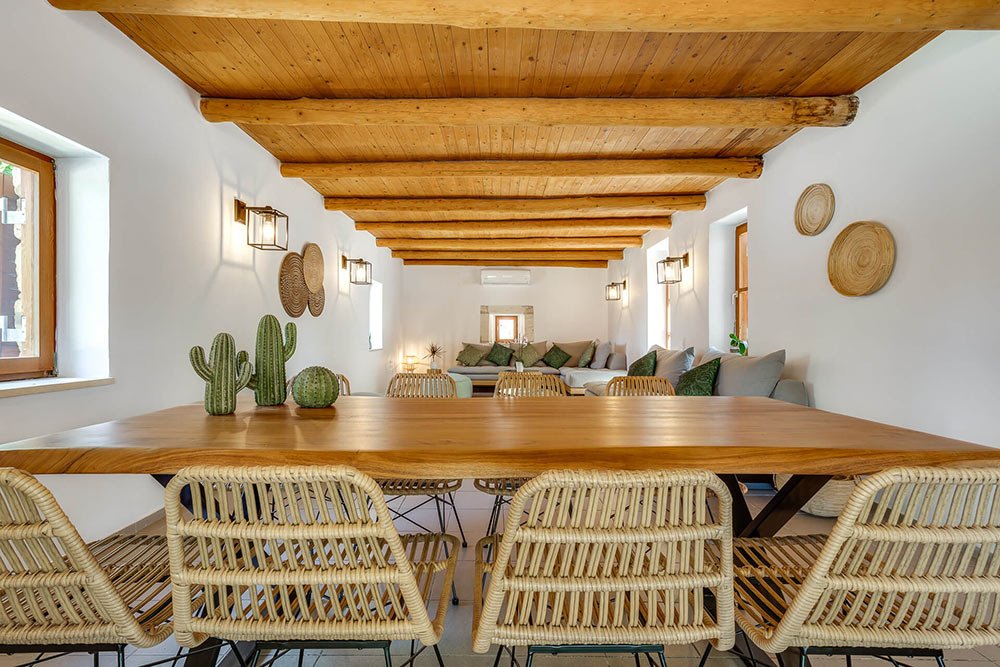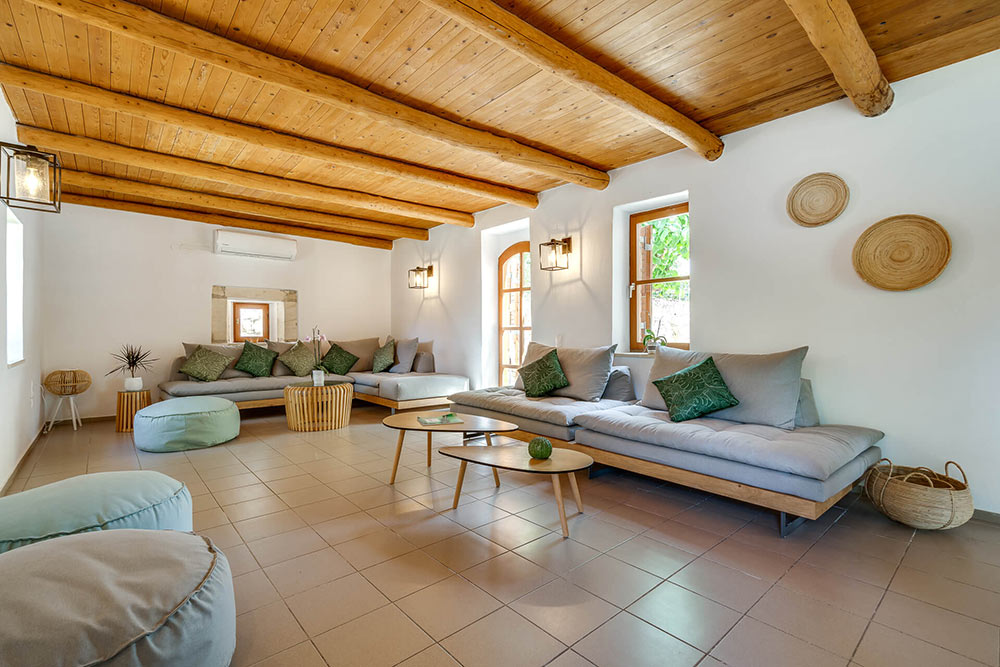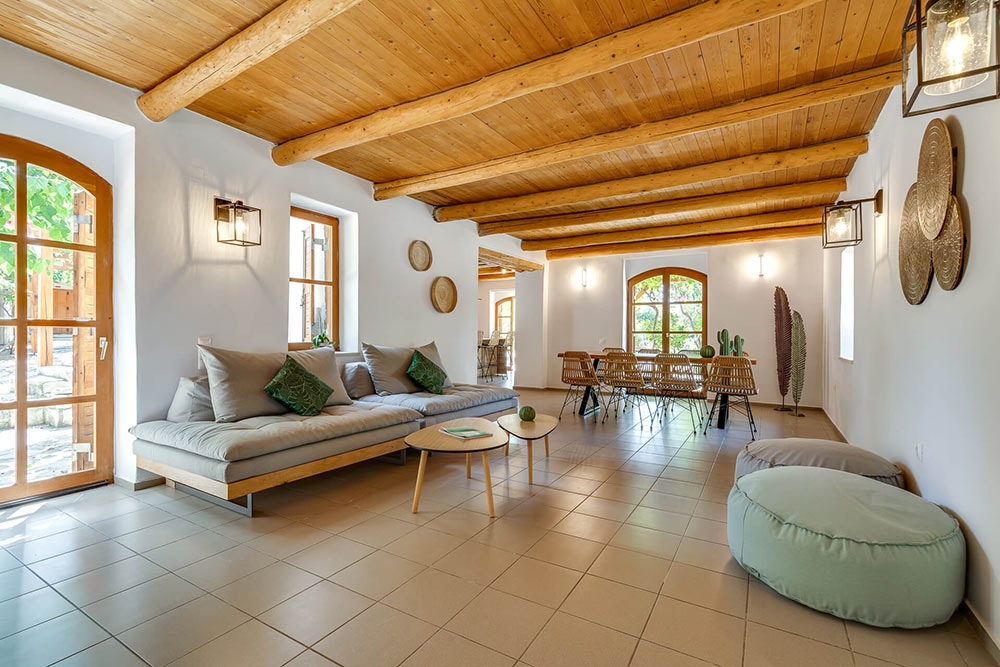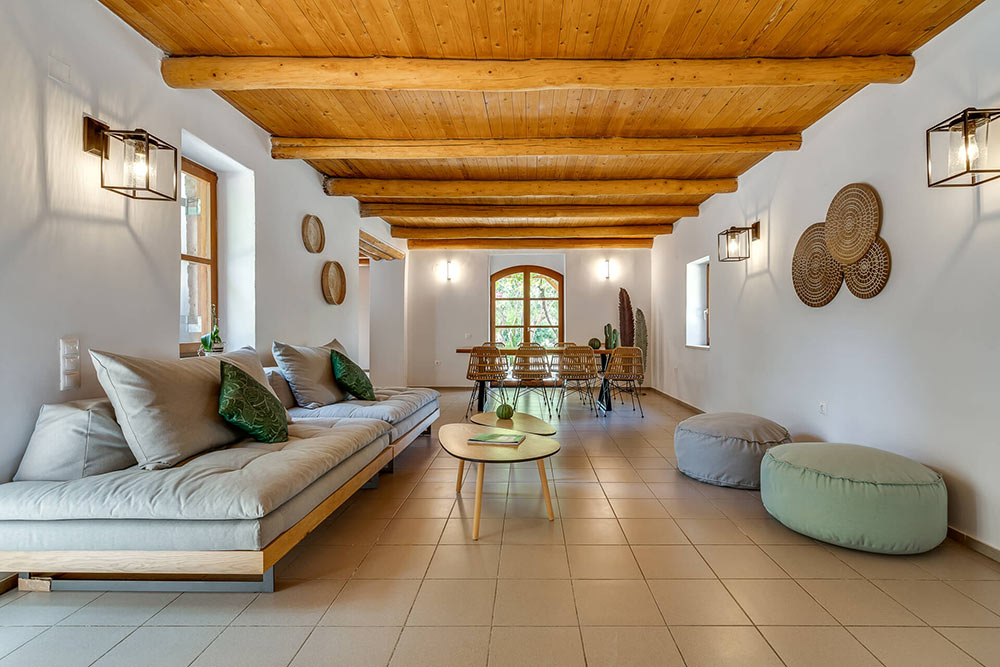 A welcoming setting that comprises of a beautifully designed dining area and a comfortable sitting area.
This is a twin bedroom with ensuite bathroom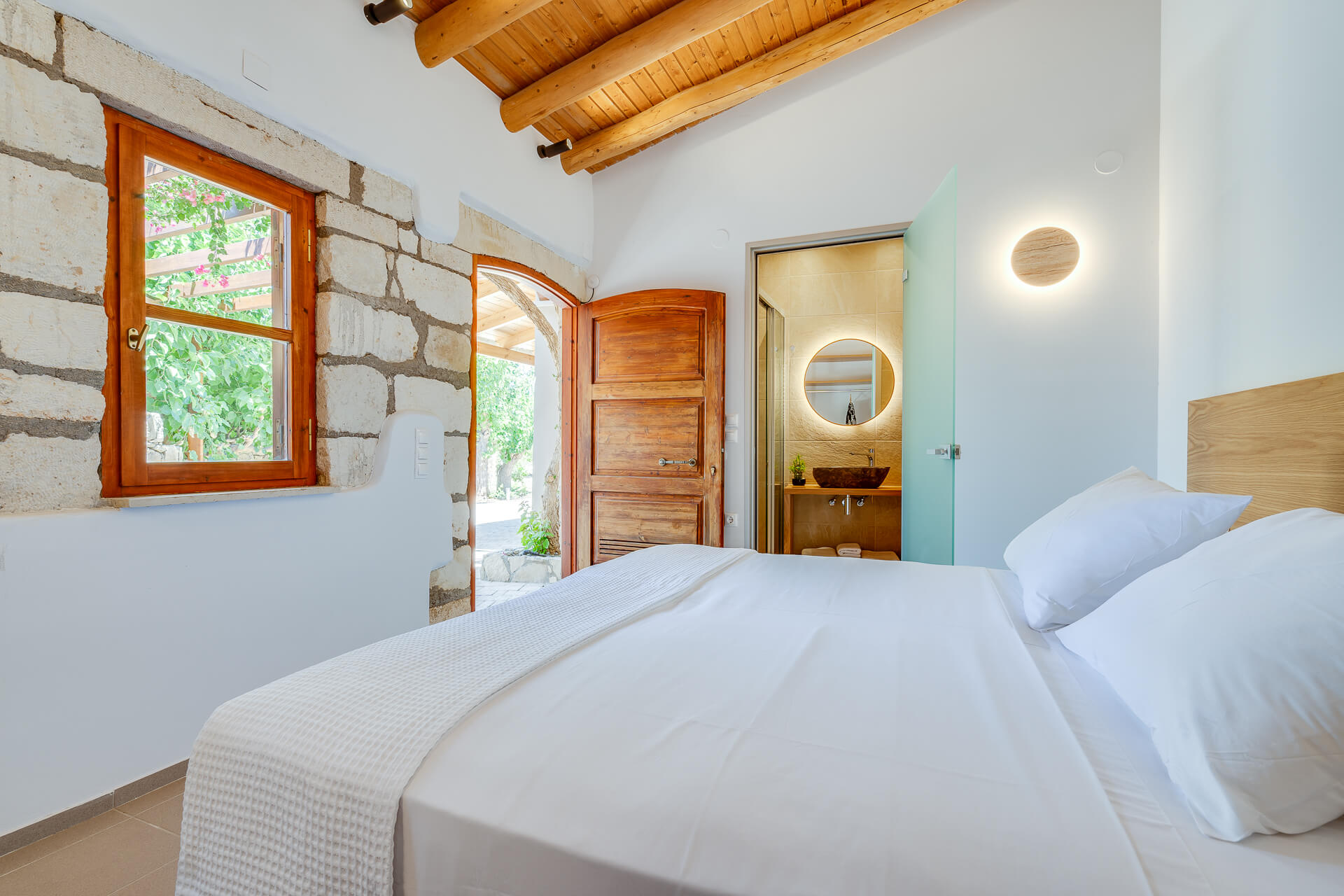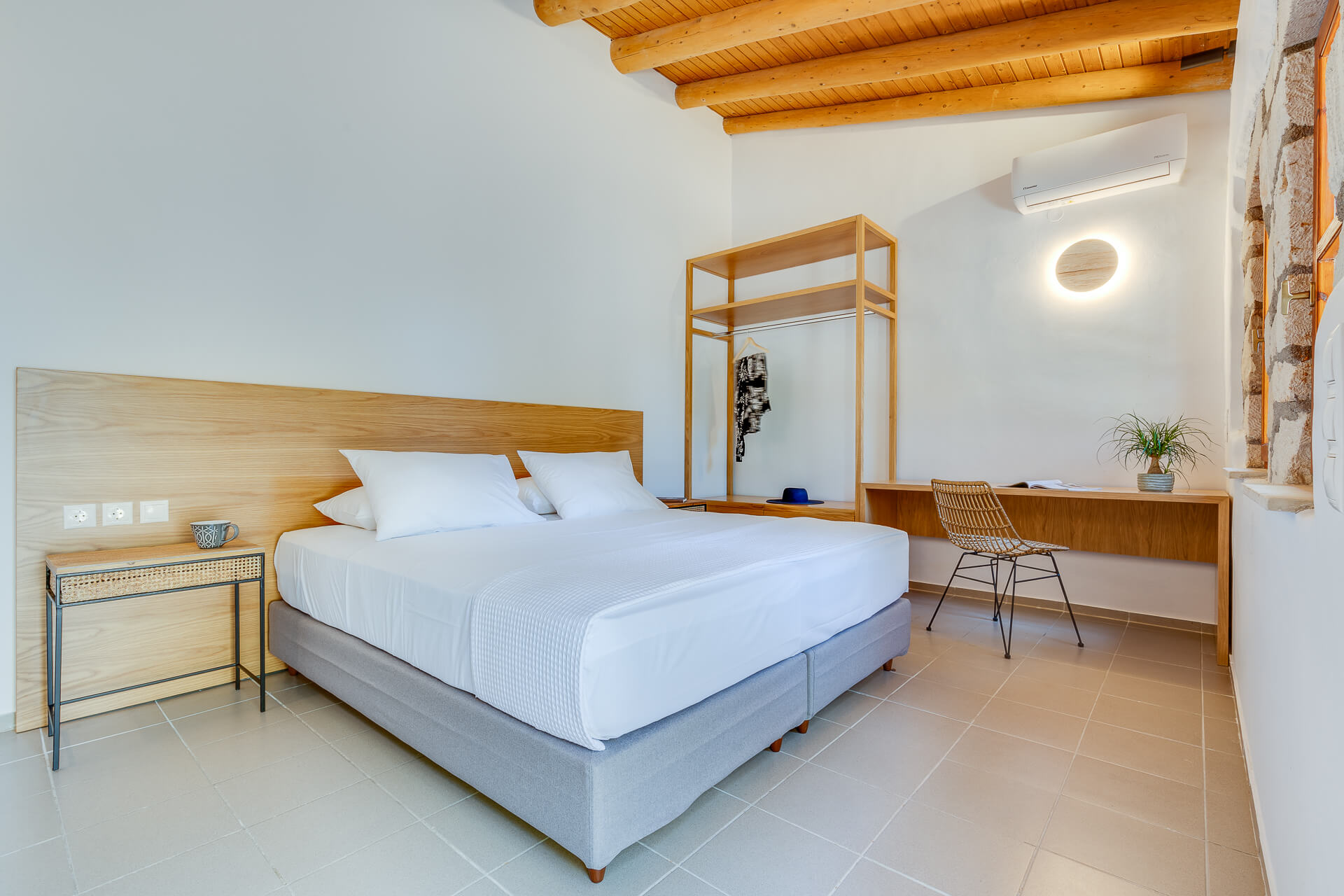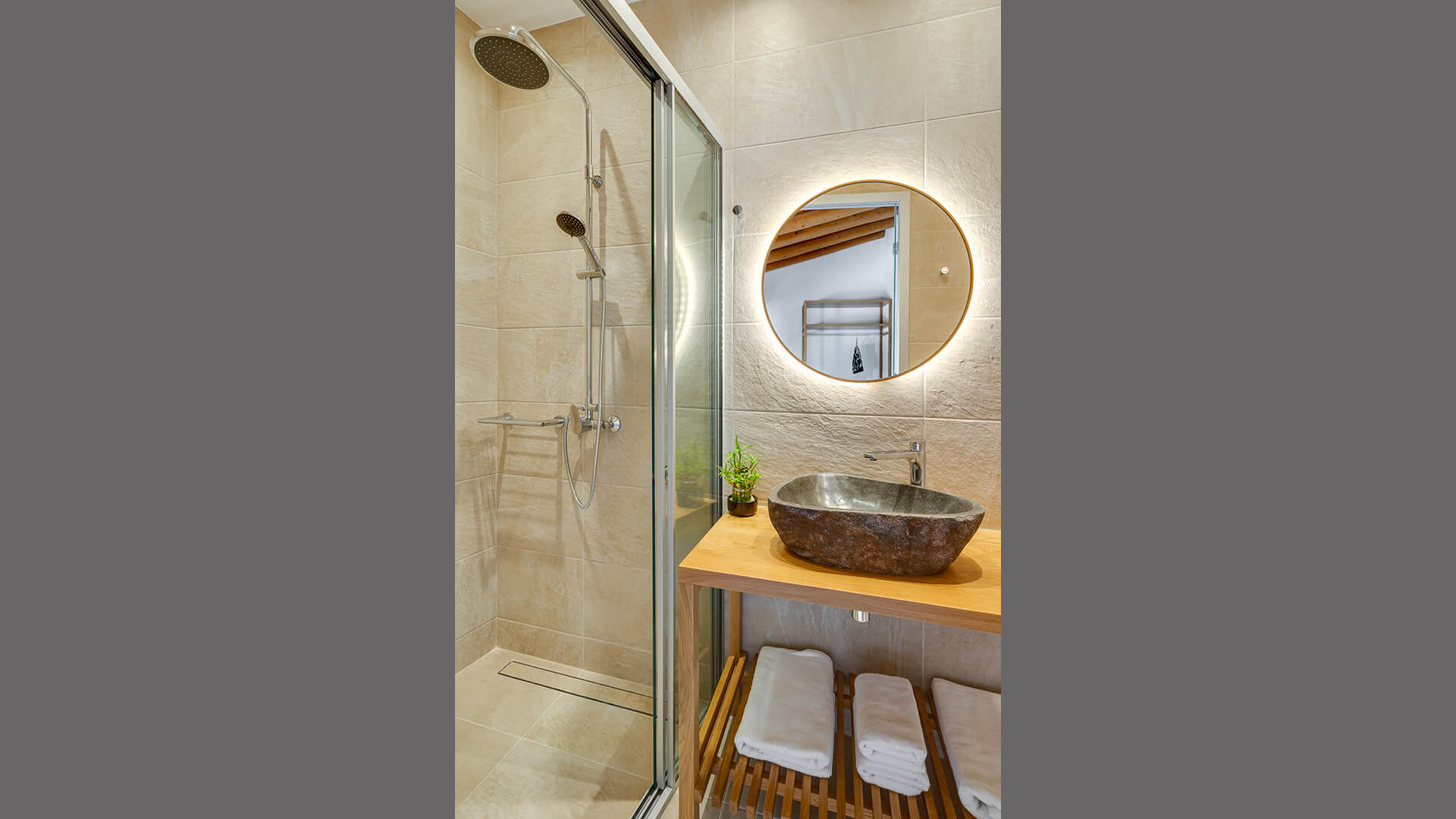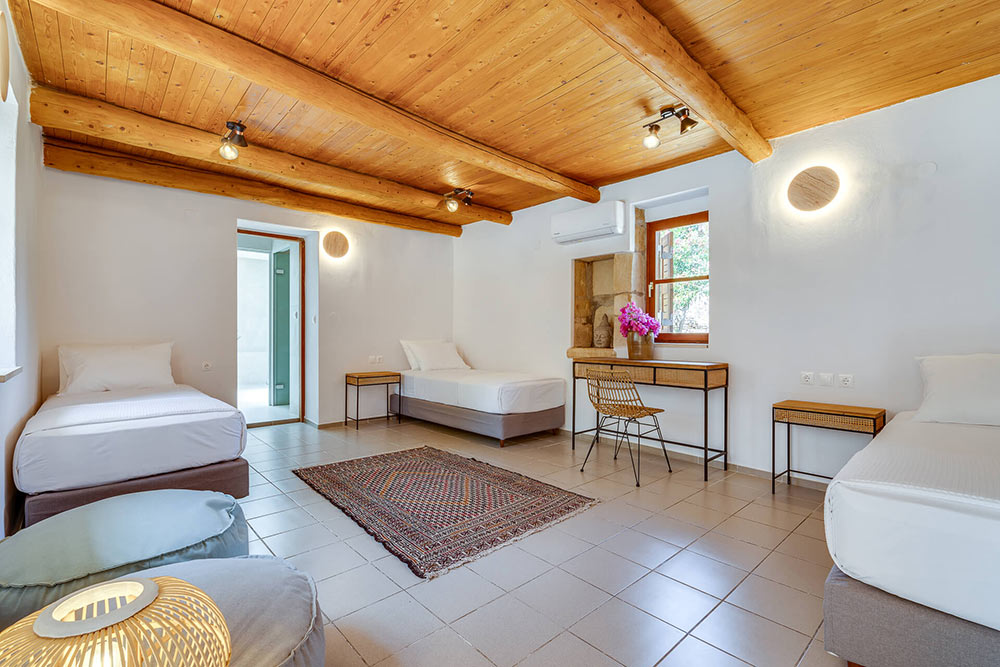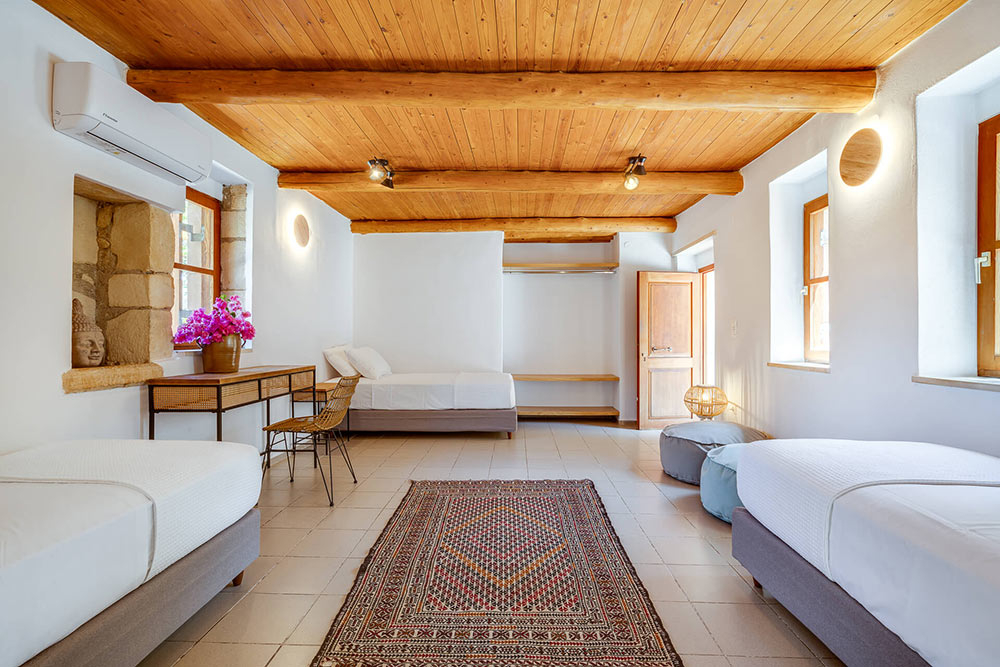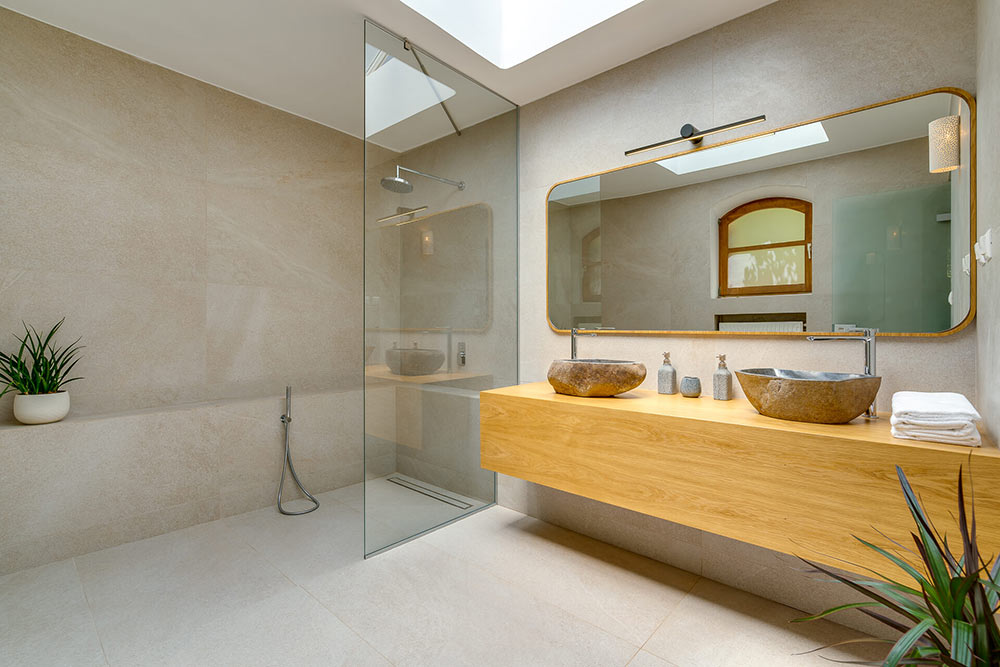 This is a four-bed room with ensuite bathroom
This is a three-bed room with ensuite bathroom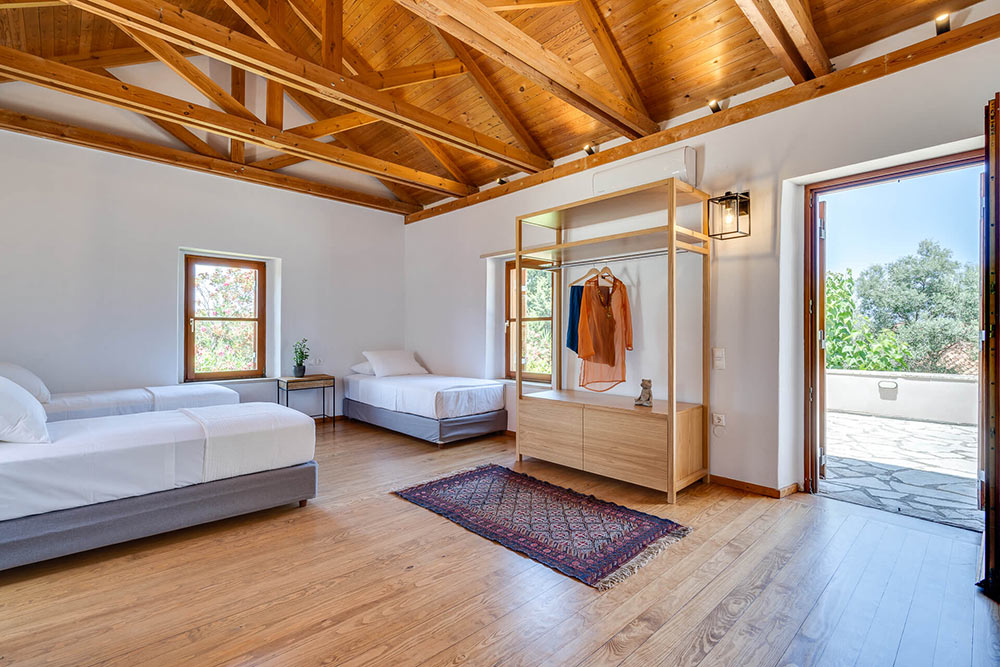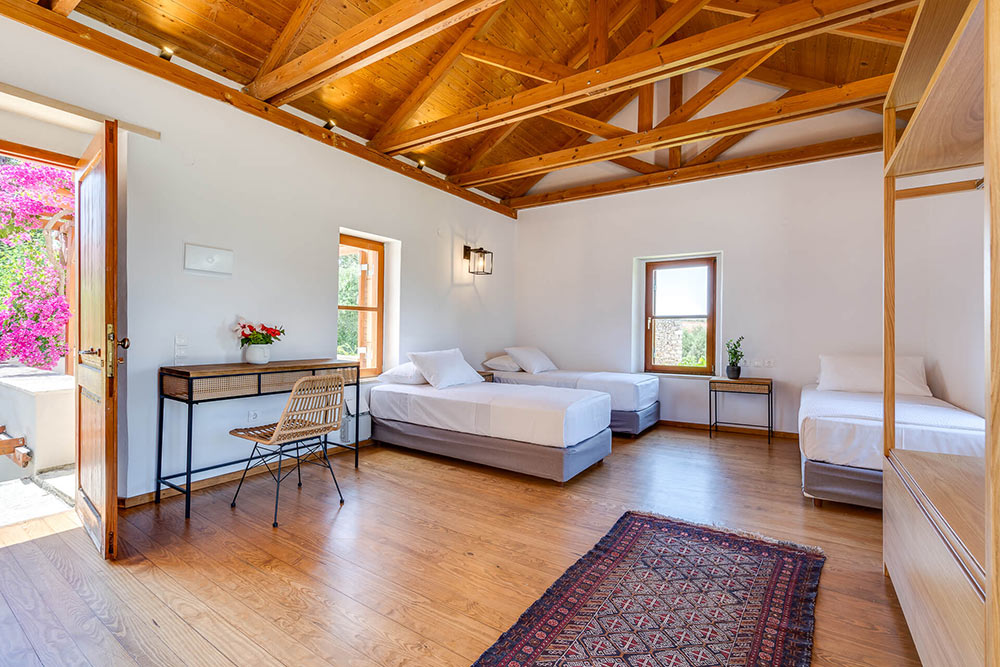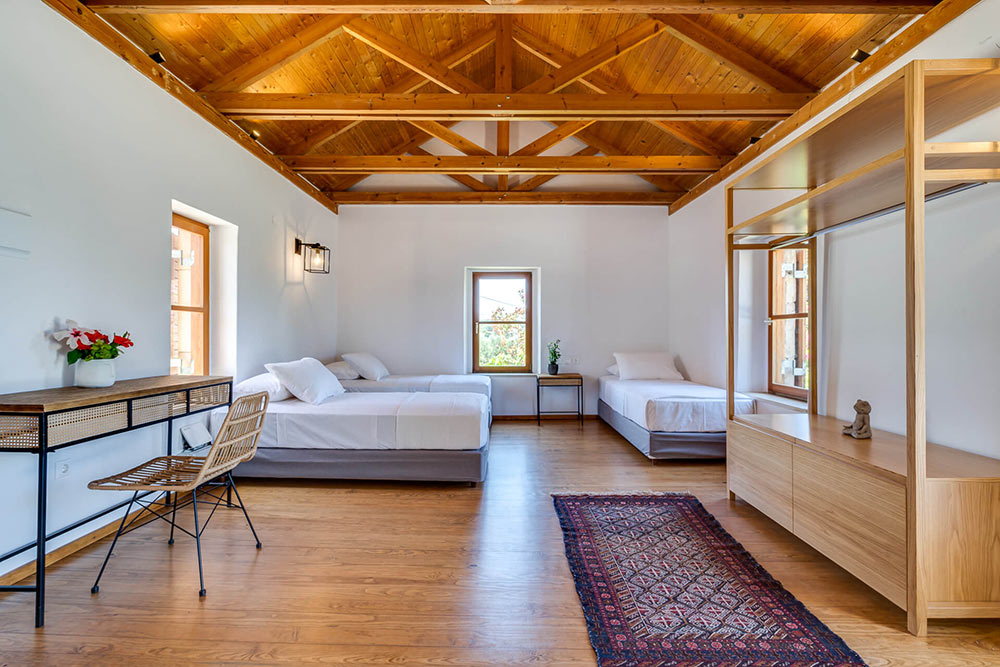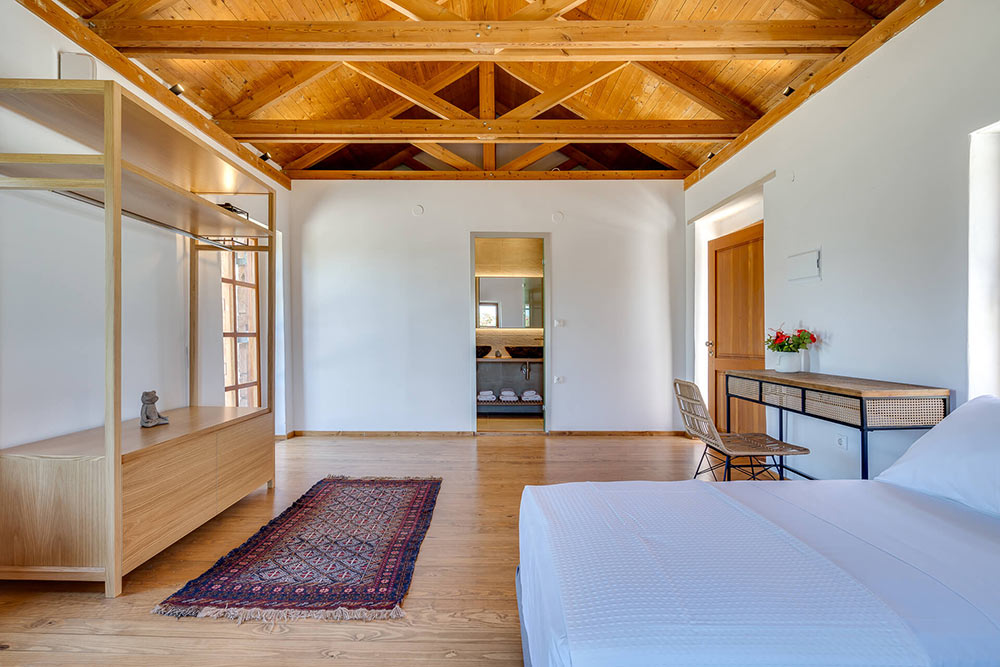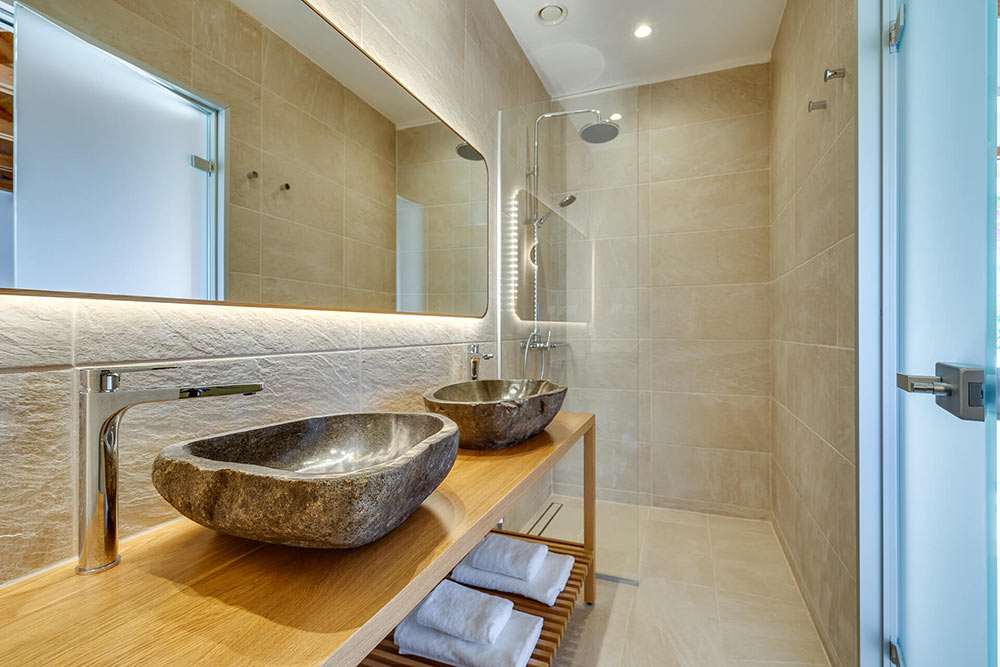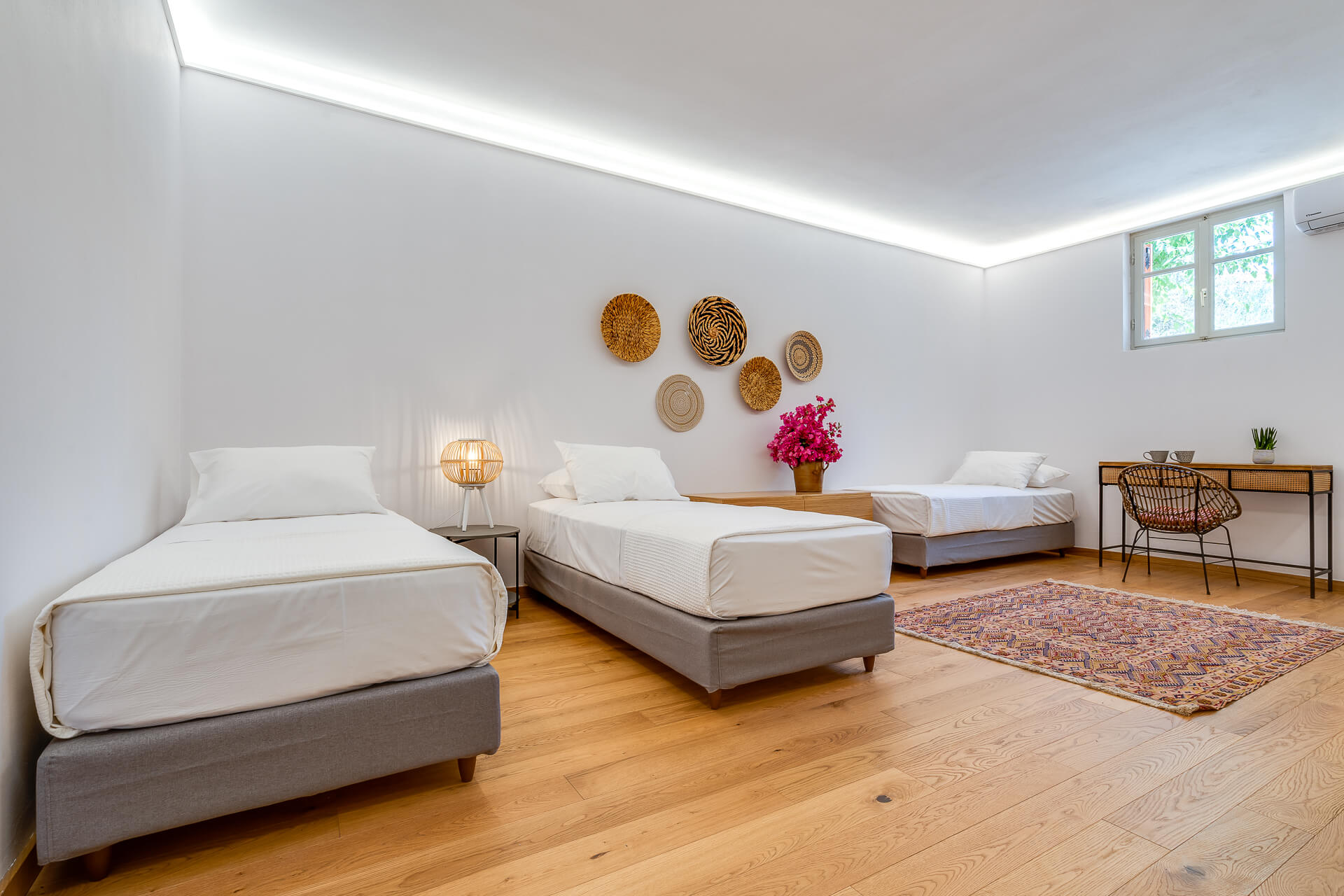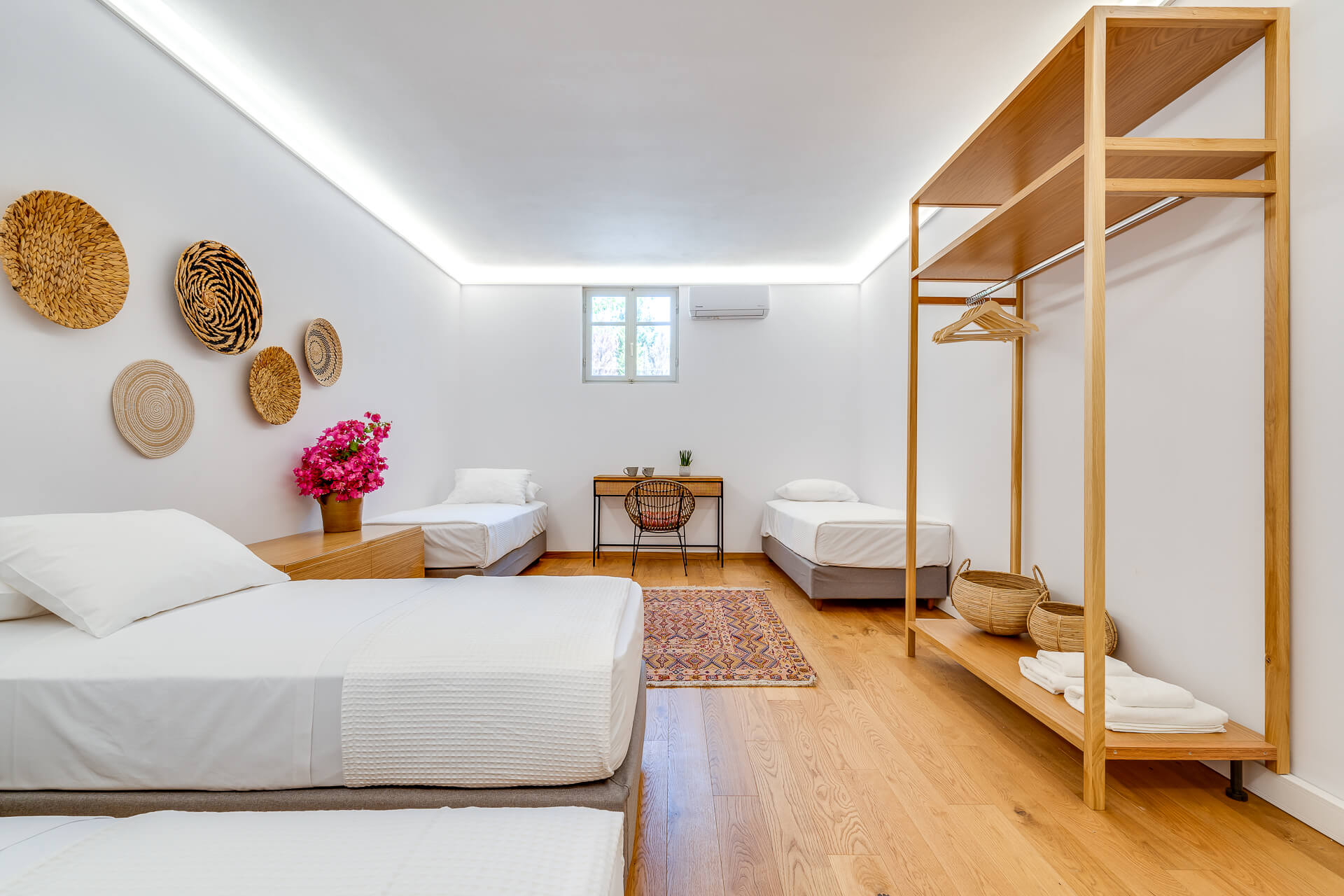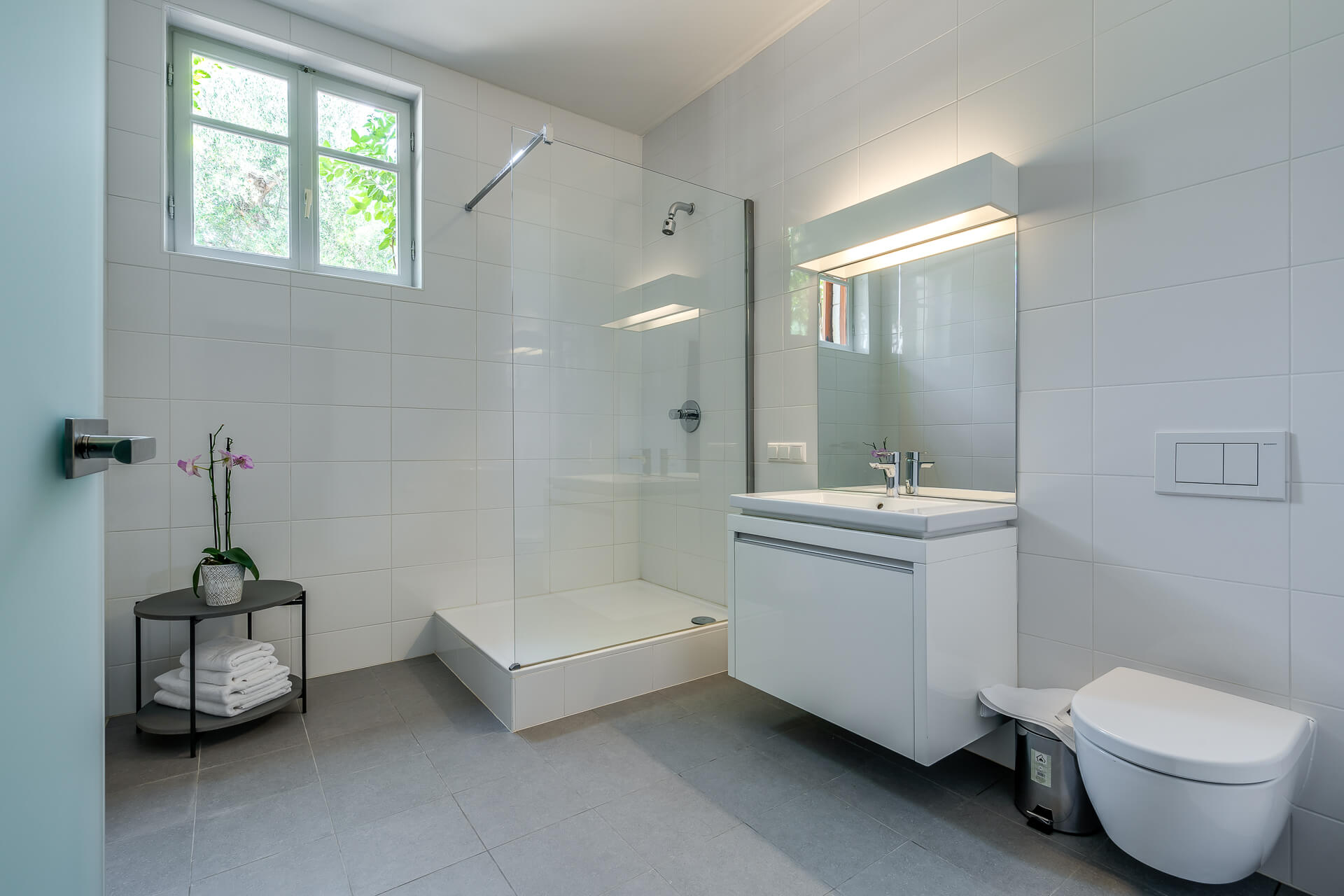 This is a four-bed room with ensuite bathroom. This bedroom is located underneath the studio and therefore it is extra cool in the summer.
Our 65 square meter studio has a wooden floor and two sets of double french doors that open to a beautiful outdoor sitting area. It is equipped with yoga matts, cushions, blankets and a sound system with microphone.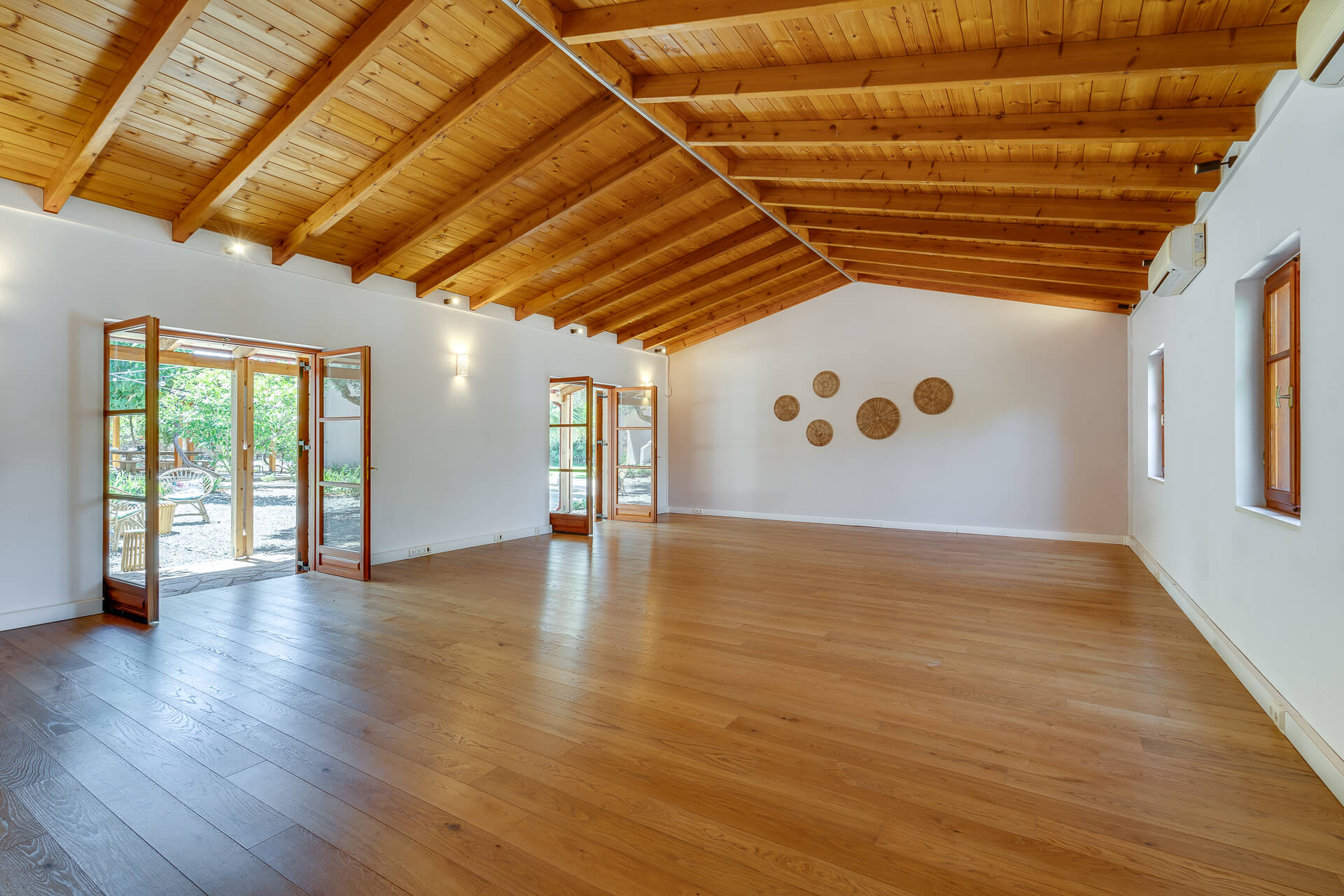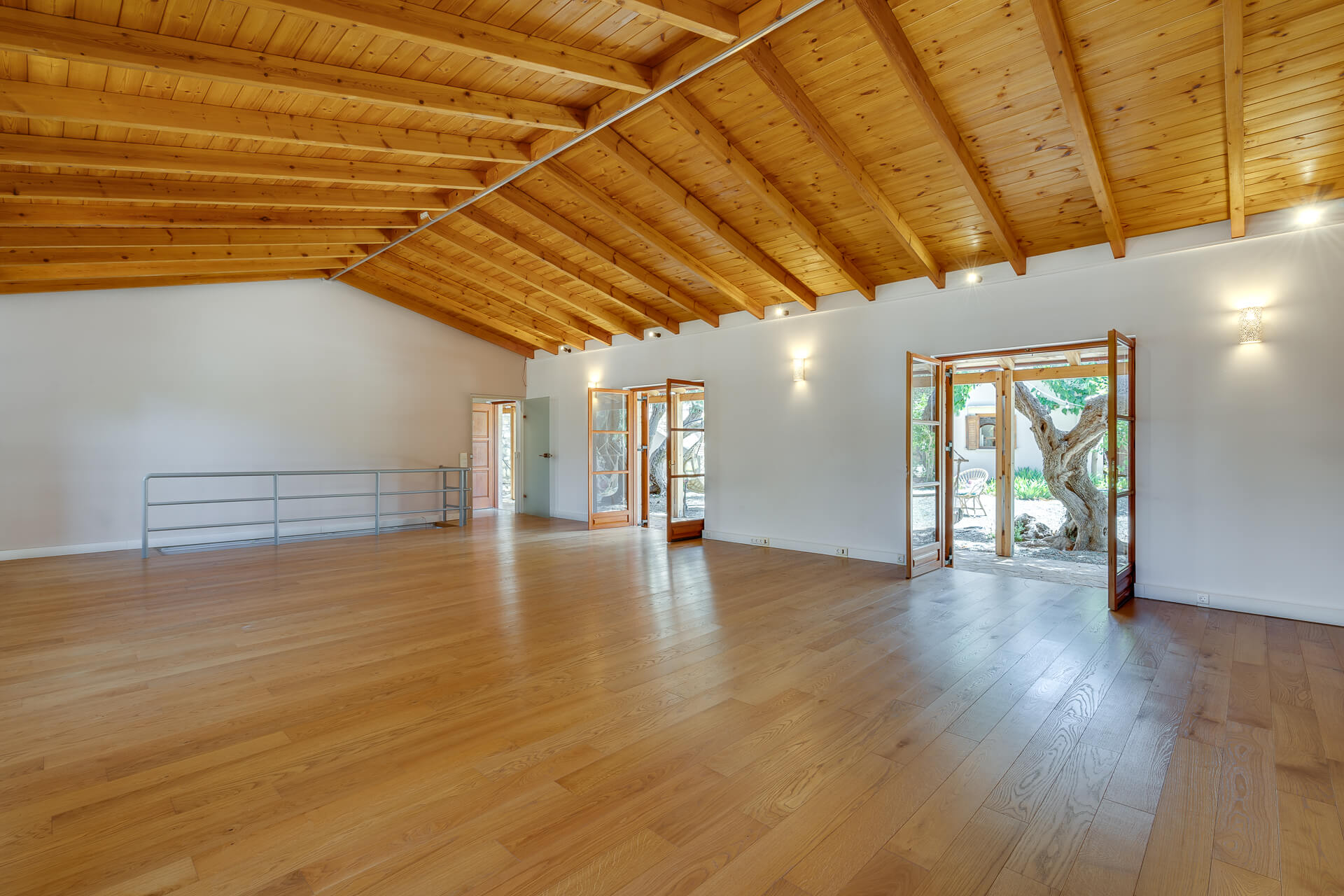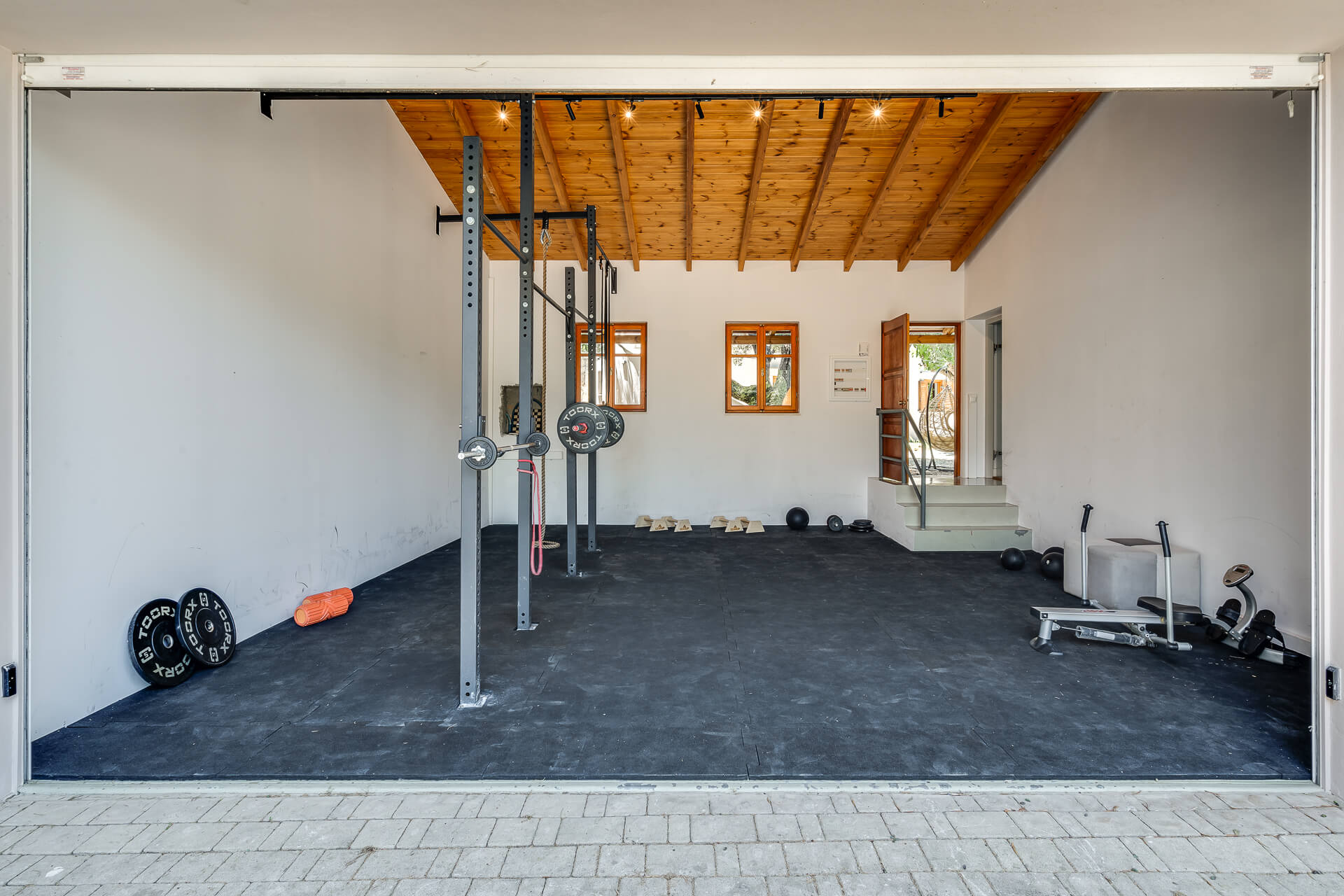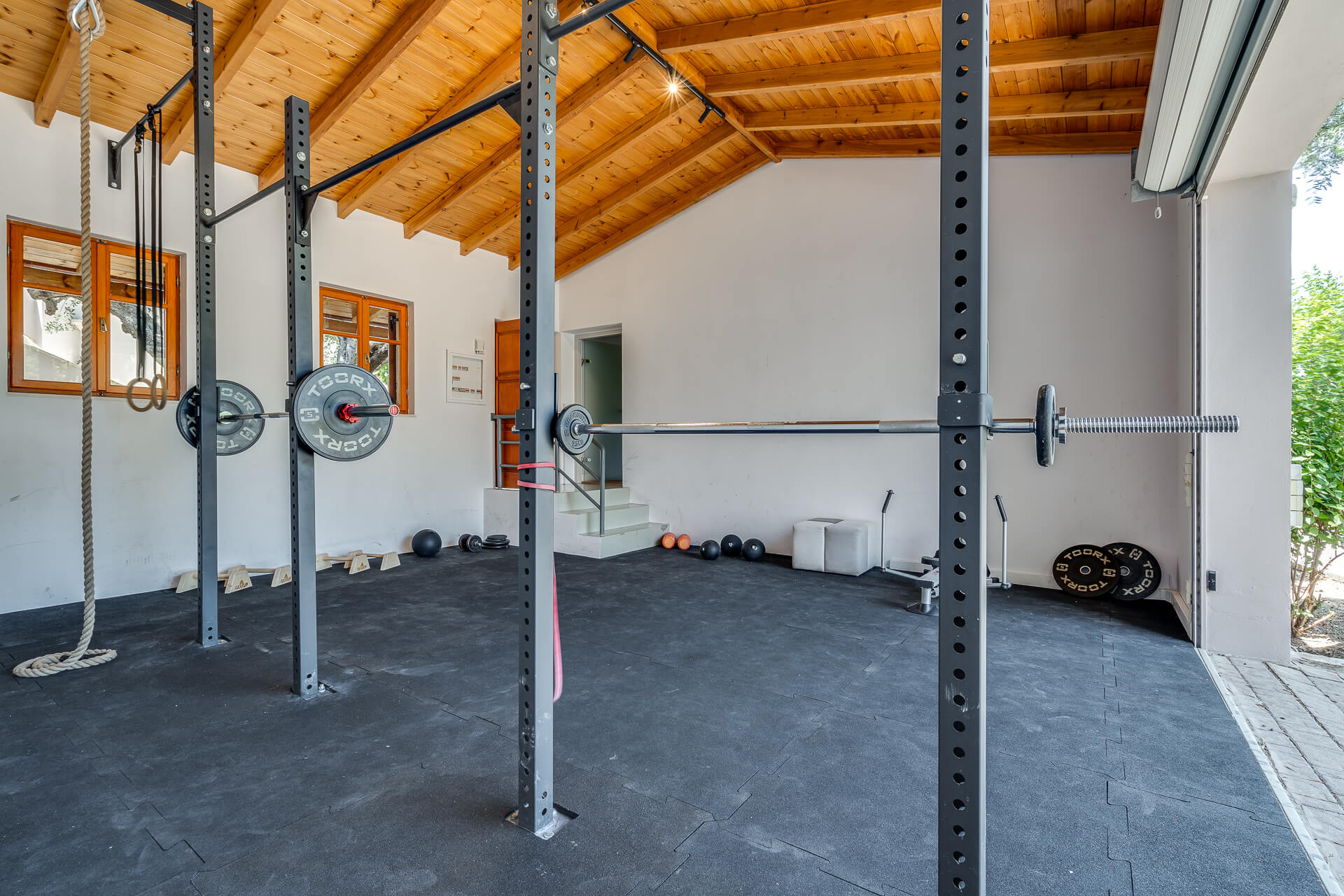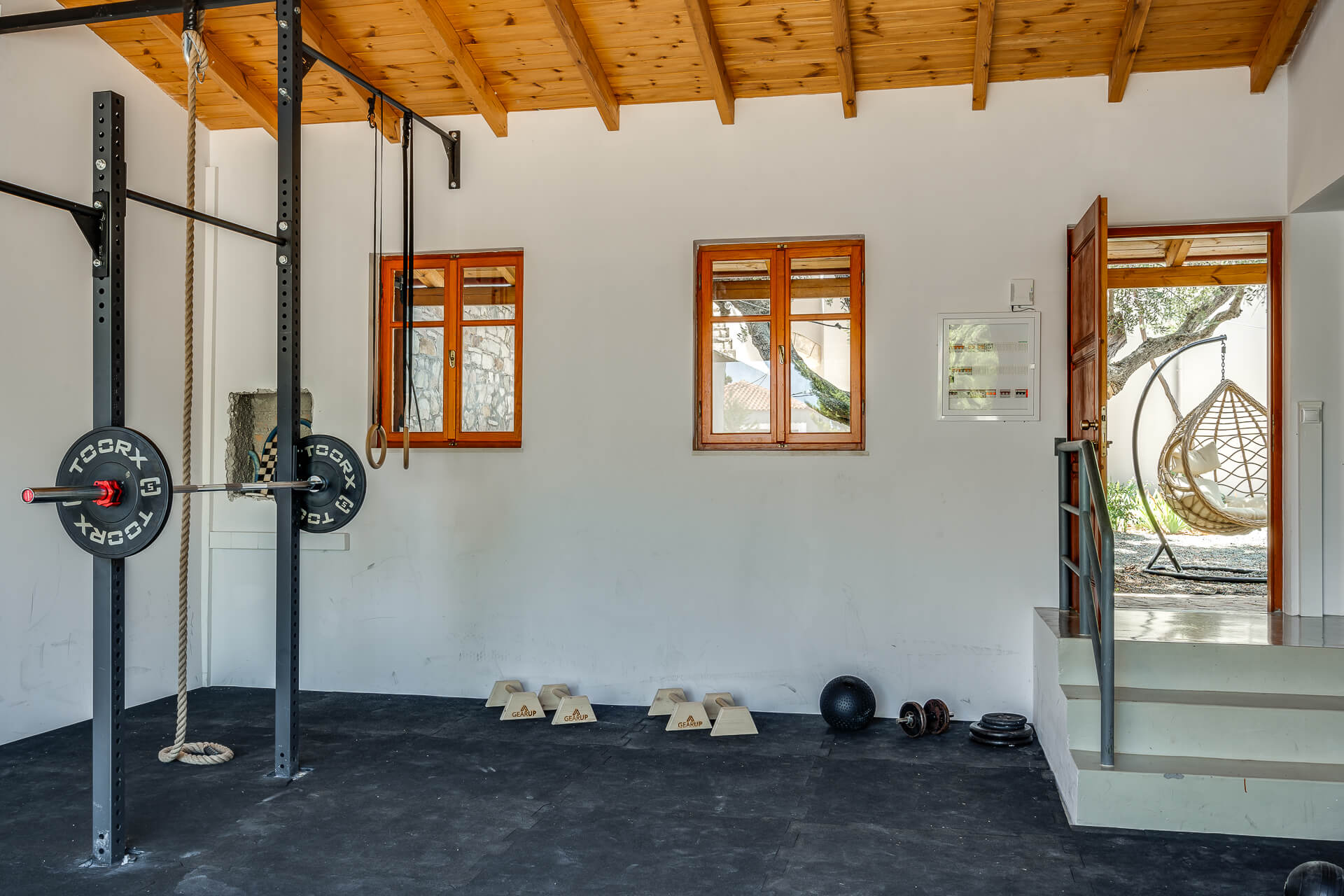 A well-equipped gym for those of you who are up for a good workout.
Positioned in the middle of an ancient olive grove you can enjoy your morning yoga practice or star gazing at night.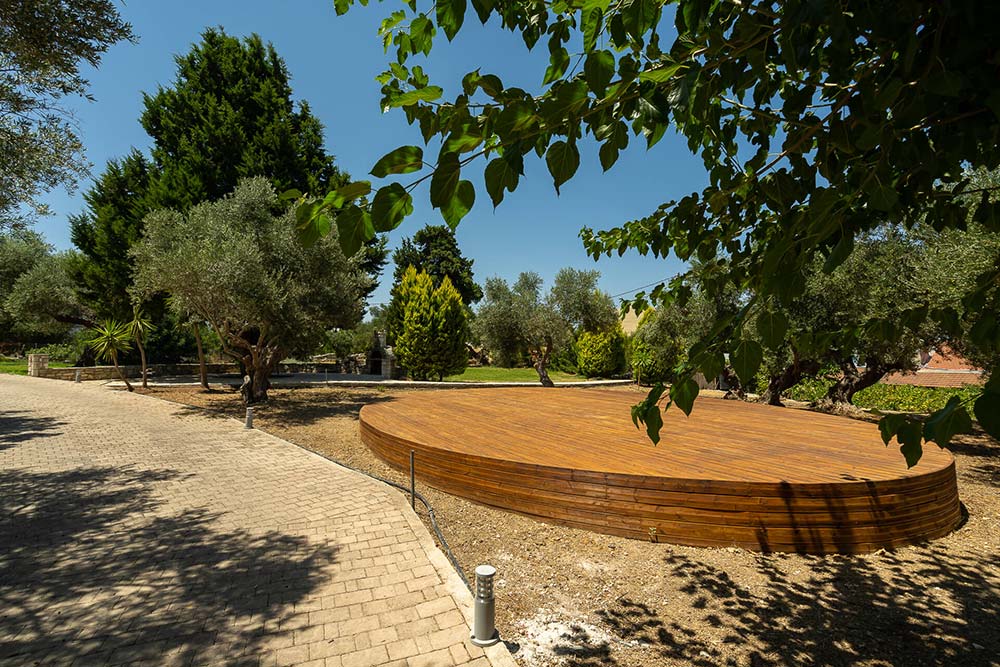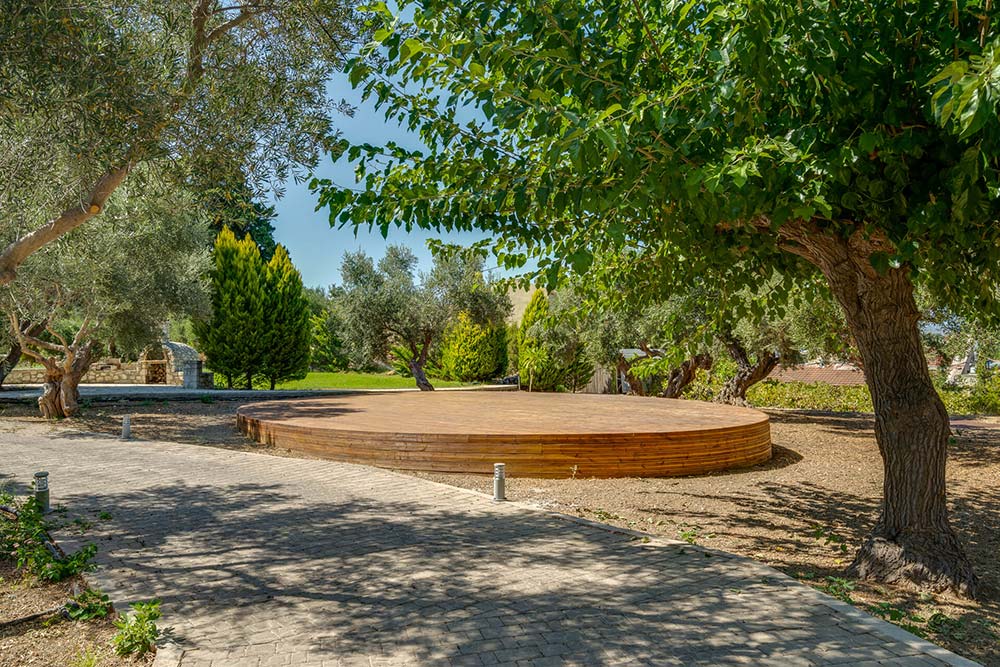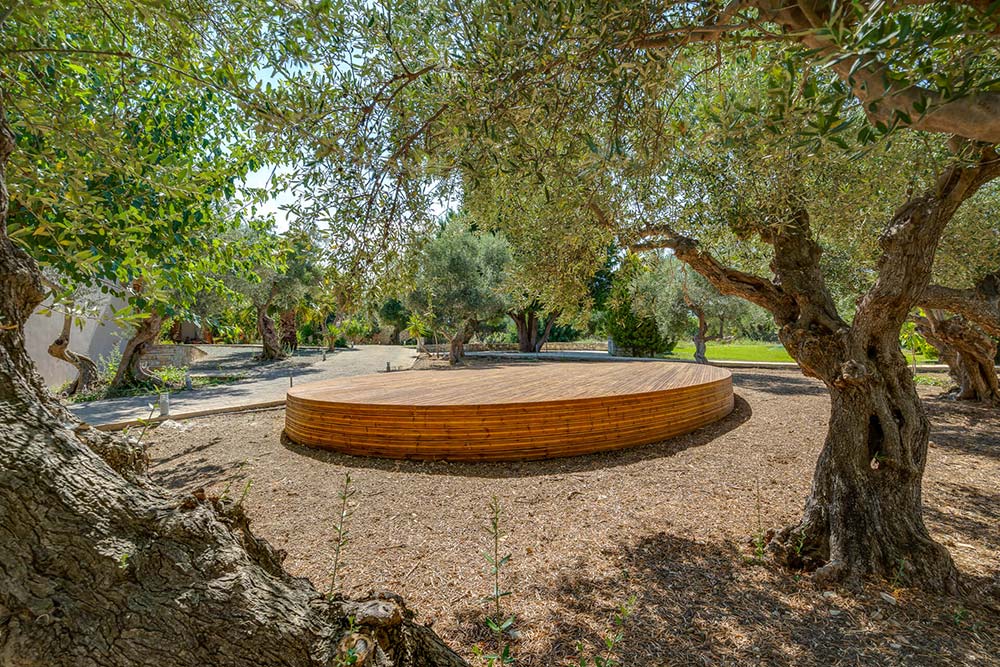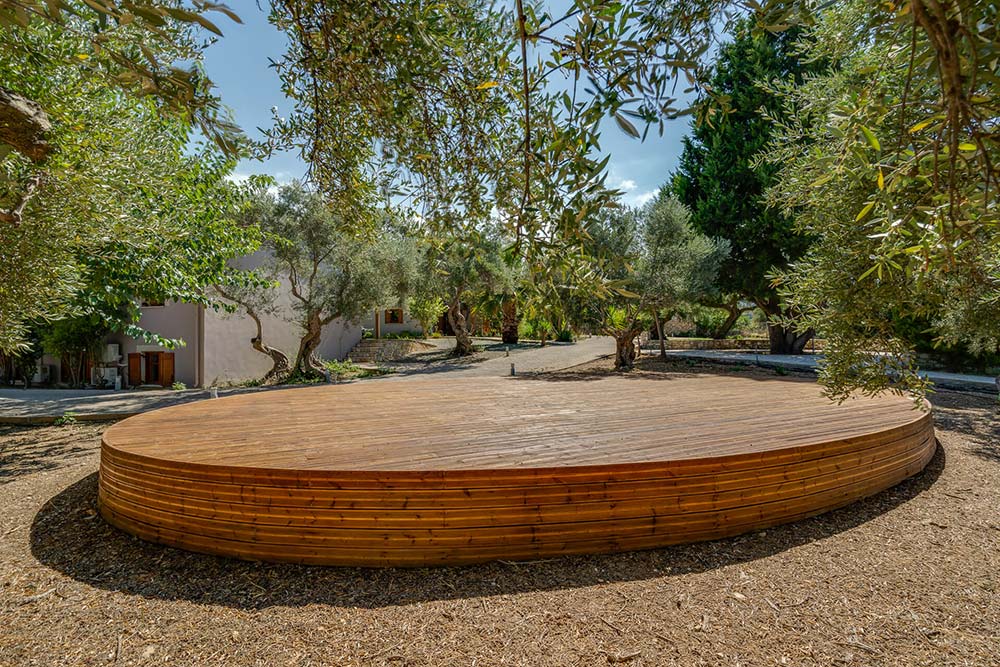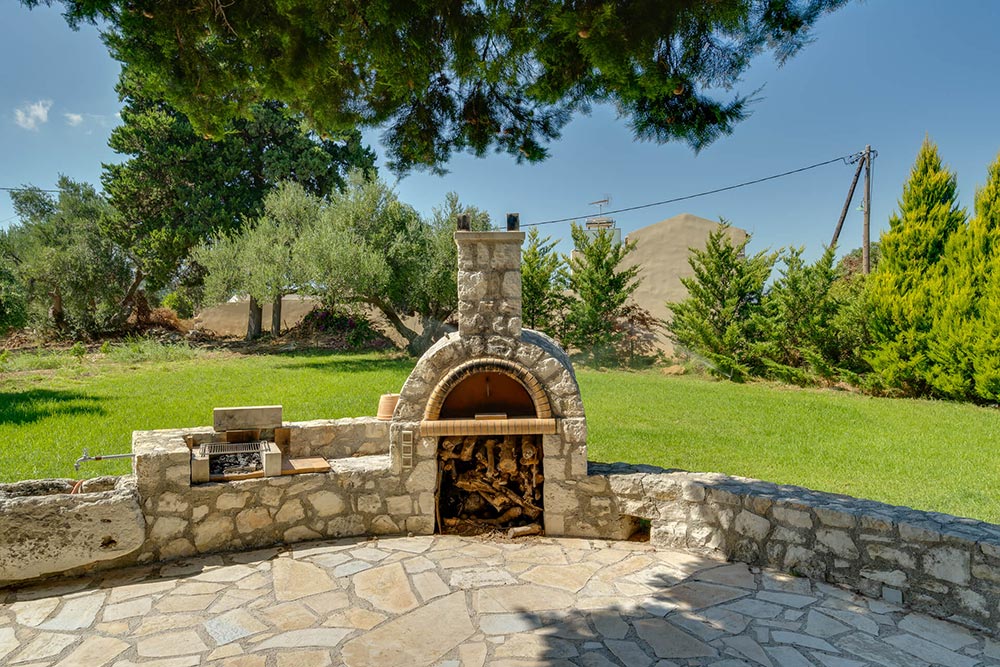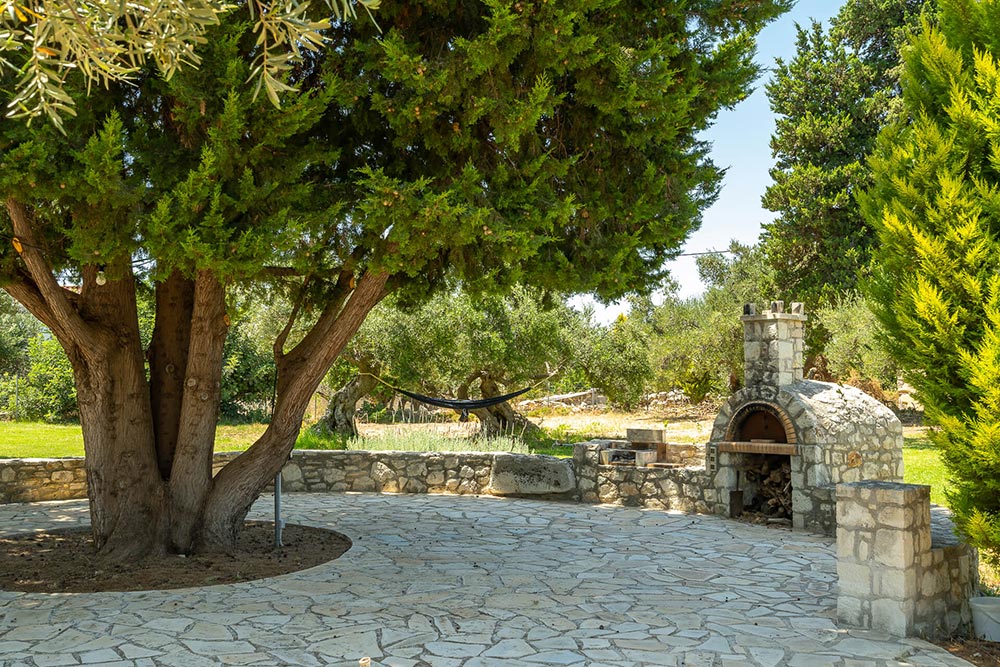 A beautiful BBQ area with a stone oven ideal for enjoying a pizza night.
Enjoy your summer meals at our shaded  outdoor wooden table.